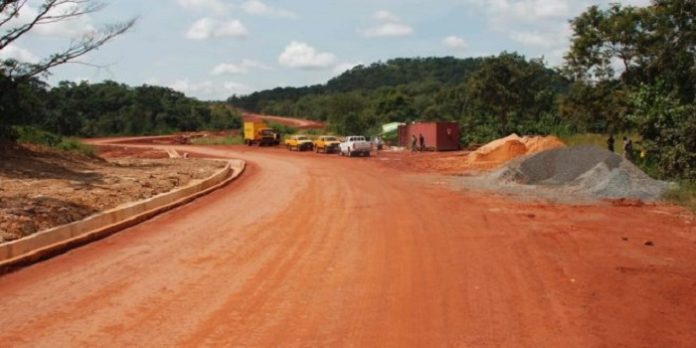 Enugu State government has awarded US $3.4m worth of contracts for the construction and rehabilitation of roads, both in the rural and urban areas in the state. Engr. Greg Nnaji, the State Commissioner for Works and Infrastructure, has disclosed.
According to Engr. Nnaji the state government has remained consistent with the contracts execution duration and the funds are available for payment. He however, encourages all contractors in the state to commit and complete their projects in due time and deliver the projects according to the expected specifications.
The awarded road projects include the construction of Enugu North L.G.A; Achi Akpa–Daughter of Divine Love (DDL) Juniorate Main Entrance, Abakpa-Nike, Enugu East Local Government Area; Reconstruction of Ezenwani Akpaka and Isukwuato Street/Ogui road, Asata Enugu and Colliery Avenue to Nigerian Railway Corporation (NRC) Headquarters, at the cost of US $ 90,509, US $ 55,869 and US $ 129,338 respectively.
Enugu State projects also include a re-awarded contract for the completion of Enugu East L.G.A and the extension of Nkwo Inyi-Akpugo Eze- Anambra State border road in Oji River L.G.A and Orie Emene-Adoration Ground Road (Adoration Ground section), Emene, at the cost of US $ 1.8m, and US $ 1.2m respectively.
Also read: Nigerian government approves US $434.4m for Kaduna-Kano road construction
Despite being abandoned for over 20 years Colliery road needs to be rehabilitated considering that the 'One Stop Investment Shop' office of the Ease of Doing Business is located there.
Extra spending
Nonetheless, the government will not spend any extra cost but the balance of the initial contract sum. The contractor handling the Orie Emene-Adoration Ground Road withdrew formally. It is therefore the decision of the council to re-award the contract to another construction company.
The government has however shifted its attention to Oji River L.G.A in line with the resolve to attract development to every corner of the state as well as its rural development agenda. Meanwhile, the council has decided to complete the Nkwo Inyi–Akpugo Eze-Anambra State border road to promote economic growth and reduce urban migration.