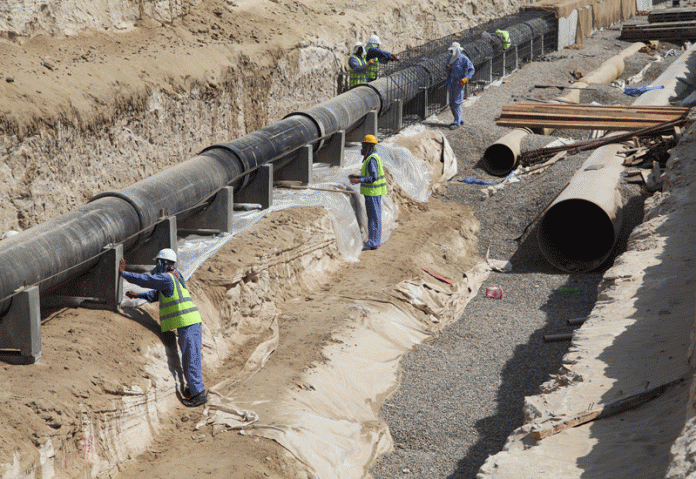 Equatorial Guinea has announced its plans to construct a natural gas mega-hub that will consist of, off shore and on shore aggregation and processing facilities and interlinked production with London government.
The first phase of the project which is led by the Ministry of Mines and Hydrocarbons (MMH) in collaboration with oil and gas companies, will be to implement a new gas supply agreement signed between the MMH and Noble Energy, operator of the Aseng and Alen fields. This agreement will replace some of the gas production lost since the Alba field declines.
 Areas distributed
The gas produced will be supplied to the Punta Europa gas complex, AMPCO methanol plant and Equatorial Guinea LNG plant.
With Punta Europa gas processing hub being the primary industrial user of gas in the region, the new infrastructure will link existing and new upstream projects. This will reduce dependency on single upstream developments for industrial development, and will allow gas to be directed to where the value is greatest.
Also Read:Energas powers Enertec's gen sets into Southern Africa
The project is envisioned to bring US $2bn in revenues and to create 3000 direct and indirect jobs for the citizen of Equatorial Guinea and moreover ensure local companies are part of the value chain.
The country's Minister of Mines and Hydrocarborn, (MMH) H.E Gabriel Mbaga Obiang Lima said the gas mega-hub project is totally unique in Africa and it requires an unprecedented level of cooperation between government and energy companies.
The gas mega-hub construction will mark Equatorial Guinea as a leading natural gas economy in sub-Saharan Africa.