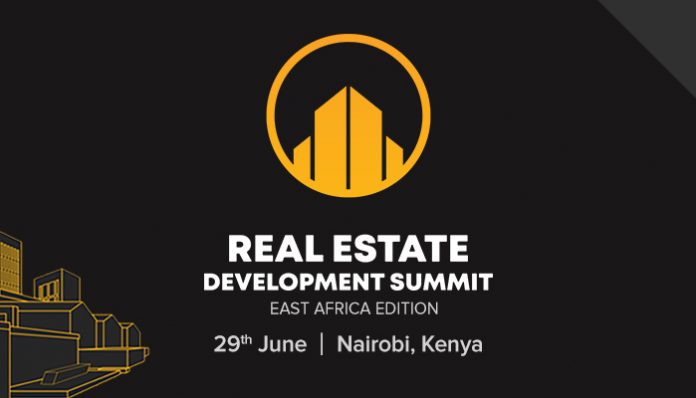 Economic growth has been singled out as being the key driver of change in Africa. Now with Fortune 500 Investment companies from Europe, China, Middle East and USA pouring in around $200 billion into the African market, it has led to the development of several  Residential, Commercial  and Hospitality properties with around 1000+Live projects and another 2000+ more being in the pipeline.
East Africa is opening its doors to the world and demand for investment in African real estate is to reach a fever pitch in 2018 and beyond, as the continents markets turn to growth after years of trying trading conditions.
We are hosting The Real Estate Development Summit-2018 on the 29th June in Nairobi, Kenya where we will assist you to engage and portray your vision to the C-Level Decision makers who are Developers, Investors, Architects, Designers, Contractors, Consultants, Quantity Surveyors and Construction Companies under one roof who cater to 3000+ projects across Africa.
Key Features of The RED SUMMIT-2018:
Attendance of over 200+ Buyer profiles where you can pre-determine the type of profile you would like to interact with, so that you could tailor-make your presentations accordingly
Minimum of 1200+Face To Face Business Meetings therefore streamlining months of business to just 1 day
Prior Notification of 400+ Residential, Commercial and Hospitality Projects with their Requirements, Budget, Contact details and a lot of key information regarding their projects
Panel discussions revolving around Sustainability, Affordable Housing and Technological Advancement in East Africa
An opportune experience to build long-term relationship with the buyers, hence repeated business
A Chance to personally present your products and services to 200+Decision Makers (A Speaking Slot)
A Key Account Manager personally designated to you where we will assist you in maintaining your visibility and nurture your prospective buyers
A Cocktail Dinner where you can network and mingle with the "Crème de la Crème" of the Real estate Business fraternity
This summit offers an impeccable platform for businesses to grow and gain traction in an evolving market.
Contact us today at [email protected]