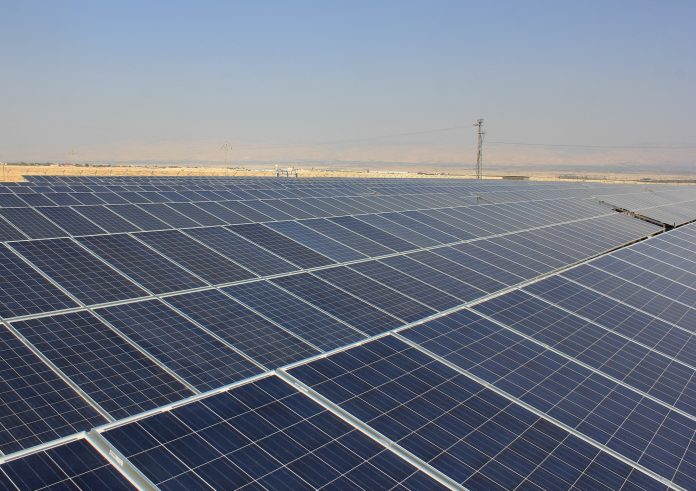 The European Investment Bank, EIB has signed a US $11.75 million loan to build Ngonye solar power plant in Zambia.
The 34MW solar plant which is aimed to generate around 70GWh of power each year, will help Zambia tackle energy shortage and diversify its electricity generation across the country. The plant  will be built by Enel Group and Zambia's Industrial Development Corporation (IDC) and will be located in the Lusaka South Multi-Facility Economic Zone (MFEZs).
"The ongoing initiative to standardize both tendering and financing processes is creating economies of scale for solar projects across the African continent, improving economic viability and resulting in the development of solar power in smaller markets and developing countries," said Andrew McDowell, EIB Vice-President.
"After recent support for solar projects in Morocco and Kenya, the EIB is very proud to support Zambia in exploiting this abundantly available resource for the benefit of its citizens." he added.
Construction of the plant will also be supported with two loans; US $10m from the World Bank and US $12m from the International Financing Corporation (IFC), a Canada Climate Change Programme.
Also Read:Morocco's Noor Ouarzazate III solar thermal power plant switched on
Scaling Solar
The Ngonye solar power plant is the second Scaling Solar project under development in Zambia, the contract having been awarded in June 2016.The first project awarded under the scheme is a 45 MW solar PV plant which is also near Lusaka, with construction set to start soon by French company Neoen and U.S. giant First Solar.
Scaling Solar is a World Bank Group initiative that aims to support the development of more than 1 GW of solar power across Africa. It provides competitive bidding and simplified procurement for grid-tied photovoltaic power, even in smaller markets.
With a huge population that is not connected to electricity, Mr. Andrew believes that by utilizing available natural resources such as sunlight and wind, the continent can help millions of Africans to have electricity and spur economic growth.