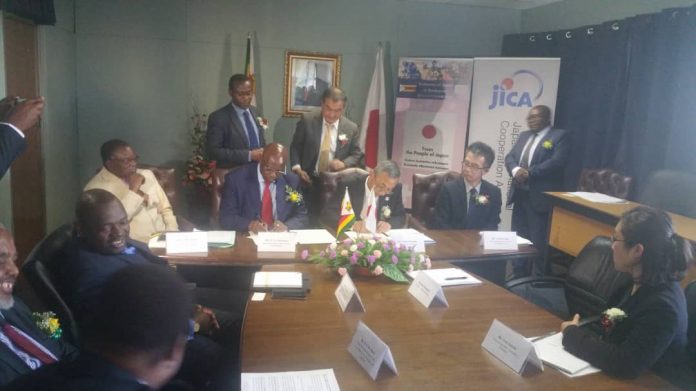 The Japanese government has extended a US $21m grant of to the government of Zimbabwe for a road project aimed at improving the steep gradients on the Makuti-Chirundu section of the North-South corridor.
Zimbabwe's Minister of Finance and Economic Development, Mr. Cde Patrick Chinamasa and the Japanese Ambassador to Zimbabwe, Mr. Toshiyuki Iwado preceded over the exchange of notes in the country's capital of Harare on Tuesday.
The project on the 6.5 km stretch will be implemented by the Department of Roads under the Ministry of Transport and Infrastructural Development and will be supervised by Japanese highway engineers, who will share their experience and expertise with their Zimbabwe counterparts.
Also Read:Kenya Roads Boards out to lower costs of crucial projects
Improve economic growth
Japanese grants are non-reimbursable funds provided to a recipient country to purchase products or services for its economic and social development.
Speaking during the signing of the grant, Mr. Chinamasa said the grant will improve domestic and international transport links for the country, support economic growth as well as create employment opportunities.
Large volumes of traffic including heavy vehicles transporting goods into Zambia and other East African countries, together with the Democratic Republic of Congo, use the road. Upon completion, it is expected that there will be more transportation of goods through the highway, which will be a great contribution to Zimbabwe's economic development.
The scope of the project will entail the construction of climbing lanes and the improvement of the horizontal and vertical alignment, as well as address the issue of sharp bends that have in the past caused numerous accidents.
Hazardous climbing lane
The climbing lane section on the road section between Makuti and Hell's Gate has been identified as a hazardous area, where a number of accidents have occurred due to the sharp curves and steep slopes.
In the year 2016, about 110 accidents were reported on that section of the road alone. The construction will reduce the number of accidents up to 20% per year and also allow for the smooth flow of traffic.
"The project will also go a long way in improving ease of doing business in that traffic will flow smoothly thereby reducing the time spent on the road for transit trucks and trucks delivering products to and from the country," Mr. Chinamasa said.
The project, which will employ more than 250 people, is expected to start by mid-2019 and be completed in early 2021. It is hoped that the project will serve as a model for other step sections of highways in the region.