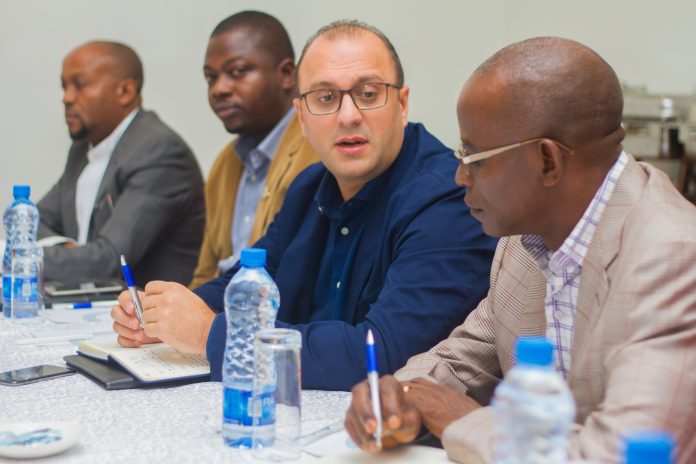 Innovative Construction Company handling all facets of constructions, ITB Nigeria Limited, has announced to have redefined and raised the standards of buildings and construction in Nigeria.
ITB Managing Director, Mr. Ramzi Chidiac made the submissions and said that the company recently adopted a new slogan "Build it Right" to reflect the company's adoption of international best practices- it's use of the right technology; the right processes, the right systems and the right people.
"At ITB, our core value is to grow through creativity, invention and innovation. 'Build it Right' is our way of reaffirming our position. We currently have unrivaled technology in the Nigerian construction industry and the projects that we have carried out are a testament to that. We have certainly raised the bar in the way buildings are designed and constructed in Nigeria," said Mr. Ramzi Chidiac.
"In order to continue to improve on our services and increase clients' satisfaction, we have gone ahead to invest in multiple resources and affiliates. We are adequately equipped to handle Turnkey projects (Design and Build), we built the first LEED Certified building in Nigeria and we are advocates of smart buildings". Mr. Chidiac added.
ITB Nigeria
ITB Nigeria Limited was established in 1995 to address the growing demand for innovation and improved engineering expertise in Nigeria. With over two decades of experience in the construction industry, the Company's teams of builders and civil engineering contractors have established ITB as the leading provider of top-quality construction services across the country. The Company also has a successful record of accomplishment of delivered projects and strong clients' relationship.