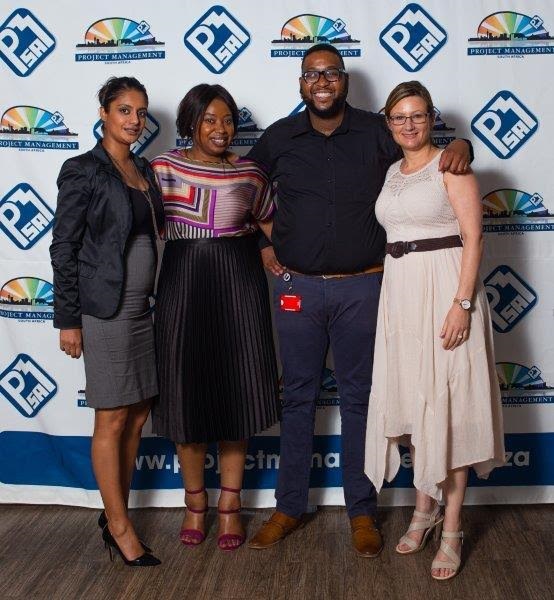 Cummins Africa Middle East (AME) has been awarded the Project Management Office (PMO) of the Year Award during a conference hosted by Project Management South Africa (PMSA) on 15 November. The Award honours and promotes local innovation in project management offices.
The Project Management Office (PMO) was established at Cummins in 2014, and introduced a standardised project and programme management methodology for projects such as facility investment and new business entity start-ups. The main aim was to provide Cummins AME with a consistent project delivery standard that would enable more efficient project delivery, improved compliance with Cummins' policies and procedures, local legislation, and the adoption of best practice in terms of Health, Safety and Environment (HSE), risk, IT, and branding, among others.
The PMO focuses on effective delivery and functional excellence, explains Eileen Marx, PMO Leader, Cummins AME. An important part of this enterprise has been the implementation of training and other initiatives that enables best practice project management throughout the AME region. In addition, Cummins offers a unique PMO internship to employees who are interested in project management.
Since its inception, the PMO has progressed from general introduction of project management best practice in 2015 to embedding the adopted strategy in 2016 and progressing to facilitating project delivery in 2017. The latter was particularly important given the 2017 merger of the Africa and Middle East regions, which not only increased the overall project portfolio but grew the broader PMO mandate as well.
Consistent and reliable delivery
"Our mission is to ensure consistent and reliable delivery that aligns with business needs and project commitments. We believe a standard of excellence is achievable only through sustained partnerships with our business units," Marx comments.
"We will continue to support the business to identify opportunities for cost-savings, effective budget planning, and will strive to provide solid and insightful financial and cash flow analysis to project and programme owners. To ensure continuous improvement, we will leverage stakeholder relationships through stakeholder feedback, communication of lessons learned, and quantitative data gathering and sharing. We are confident that our adopted best practice in project management will support the effective delivery of strategic business projects."
"PMSA is known for its high standards, and we are humbled by our selection as winner of the PMO of the Year Award. We wish to express our gratitude towards PMSA for its sustained work in protecting the interests of project, programme, and portfolio management practitioners in South Africa, and providing the industry with a strong skills development platform.
"The enabling environment PMSA creates for practitioner development through diverse means has become an unmissable feature of the programme management landscape in South Africa and internationally. The recent PMSA conference that was well attended again reinforced our belief in the organisation. The calibre of speakers was excellent. We have taken substantial learning from the conference and will employ as much as possible thereof in our quest to provide our company with best practice PMO support," Marx concludes.
PMSA introduced the awards programme to celebrate excellence in project management and research in South Africa. The Excellence in Research Awards were first held in 2010, while the Exceptional Project Management Awards were introduced in 2012. The awards programme is biennial, allowing nominees to submit work that achieved completion during a two-year before submission deadlines.
PMSA is a not-for-gain, voluntary professional association representing the interests of project, programme, and portfolio management practitioners in South Africa and Southern Africa. While it is a relatively new and growing profession, project management is becoming increasingly popular as a discipline, applied to many aspects of an organisation's strategic delivery.
About Cummins Inc.
Cummins Inc., a global power leader, is a corporation of complementary business segments that design, manufacture, distribute and service a broad portfolio of power solutions. The company's products range from diesel and natural gas engines to hybrid and electric platforms, as well as related technologies, including battery systems, fuel systems, controls, air handling, filtration, emission solutions and electrical power generation systems.
Headquartered in Columbus, Indiana (U.S.A.), since its founding in 1919, Cummins currently employs approximately 58,600 people committed to powering a more prosperous world. Cummins serves customers in about 190 countries and territories through a network of some 500 company-owned and independent distributor locations and approximately 7,500 dealer locations. Cummins earned $1 billion on sales of $20.4 billion in 2017.