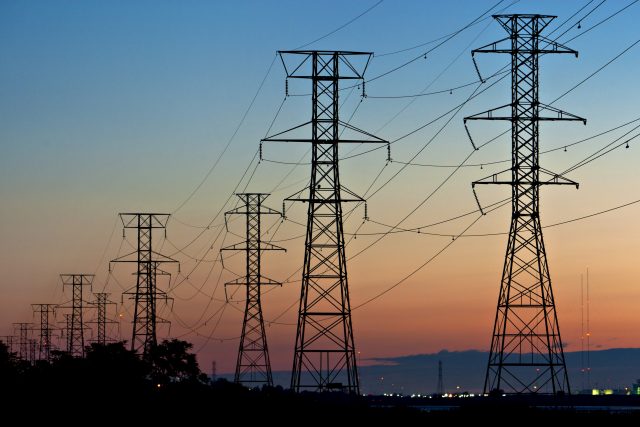 Construction of the Kenya-Tanzania Power Interconnection Project has commenced which will see 510 KM 400 kv transmission line constructed from Singida to Isinya with various substations in between.
The project is financed by loans from Japanese International Cooperation Agency and Africa Development Bank which will see US $258.82m pumped into the project implemented by Tanzania Electric Supply Company (Tanesco).
Also Read:Eskom secures a US $1.1bn loan to service operations
Kenya-Tanzania power interconnection
Contractors have divided the project into several phases with Tanzania committing to construct the 510 KM double-circuit, overhead transmission from Singida through Bahati, Namanga, Arusha and finally Isinya in Kenya.
Tanesco senior manager Emmanuel Manirabona says phase one of the project will be from Singida to Bahati and will be constructed by Indian firm Kalpataru Power while in phase two 400kv transmission line from Bahati to Arusha will be constructed by Bouygues Energies & Services of France as they chase the 2020 completion deadline of the project.
On the other part Kenya will construct transmission lines to Ethiopia while Tanzania extends to Zambia as they seek to connect the entire East African countries to facilitate easy buying and selling of electricity.
Reduced operational and production costs
The two countries will enjoy reduced operational and production costs as construction of 5 modern sub-stations will ensure smooth sharing of power and also replace over dependence on thermal energy with hydropower.
In addition Tanzania is also considering a 200 kv transmission line linking Uganda – Tanzania from Masaka to Mwanza with power grids in Malawi, Burundi, Mozambique and Rwanda, according to Tanesco's Emmanuel Manirabona.
Kenya – Tanzania interconnection is also part of a plan to promote regional power trade by linking many countries as possible to facilitate easy selling of surplus power to connected countries.
"This is a win-win project for both Kenya and Tanzania we will witness more strong business ties between ourselves as we aim to bring on board our neighboring countries too" said Mr Manirabona. Kenya Electricity Transmission Company (Ketraco) is working closely with Tanesco in undertaking this project.