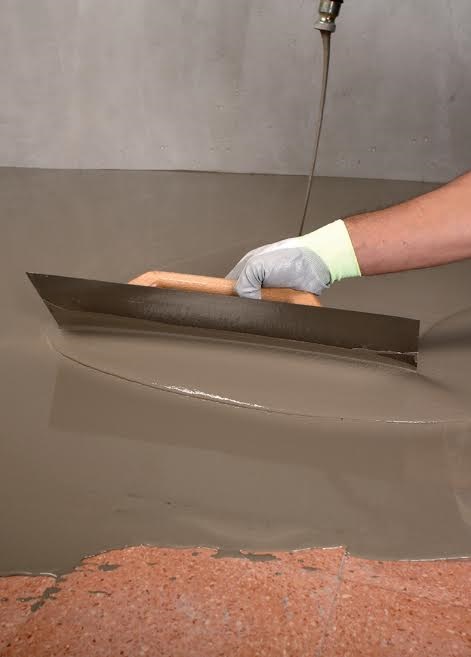 The careful preparation of floor surfaces is a modern-day requirement for installers to achieve high quality finishes on a variety of floor-types including tiles, vinyl, epoxies, carpets, laminates and other materials.
Omitting this step, or using inferior quality products, leads to possible problems down the line and fundamentally, unhappy customers. This has led construction chemical manufacturer, Mapei South Africa to develop a new range of cementitious self-levelling compounds and other surface preparation products which make the task of correctly preparing floors simpler and faster. According to Ross Creasey, technical services manager of Mapei South Africa, growing numbers of building professionals are specifying the Mapei range to guarantee quality from the onset of their projects.
"Whether a job requires exact levels for the installation of specialised floors such as Vinyl or is required to provide a smooth surface over the top of existing flooring or as a final finish, we have developed the right products to get the job done quickly and correctly".
He continues that with the industry moving towards natural concrete finishes that maintain a high quality and finish, the company's self-levelers cementitious compounds are also increasingly being specified as natural finishes. Products like Mapei's Ultraplan Eco (with 29Mpa Compressive strength) are sealed and left as a final finish with a smooth natural concrete look.
Mapei building line product manager, Shane Coll, adds that renovators are even using the same product for reinstating new systems on top of old systems such as when replacing tiles with LVT's. "With the use of the right primer, such as Mapei's Eco Prim Grip, self-levelers cementitious compounds allow clients to apply directly over existing tiles without the mess and noise of removing existing tiles. New floors such as LVT's and Tiles can simply be installed on top.
The range includes:
Ultraplan Eco – self-levelling, ultra-quick-hardening smoothing compound for thicknesses from 1 to 10 mm, with very low emission level of volatile organic compounds (VOC)
Topcem – Special hydraulic binder for normal setting, fast drying (4 days) and controlled shrinkage screeds
TOPCEM Pronto – Ready to use, normal setting, quick drying mortar with high thermal conductivity.
Mapecem Pronto – Pre-blended, ready-to-use, quick-setting and drying (24 hours), controlled-shrinkage mortar for screeds
Ultraplan Maxi – ultra-fast drying self-levelling compound for thicknesses from 3 to 40 mm                           
 About Mapei South Africa
Mapei South Africa is part of the Mapei Group, an Italian-based multinational that is a leading manufacturer of chemical and adhesive products for the construction industry. As part of the multinational group, Mapei South Africa passes numerous benefits onto its client base by having access to knowledgeable technical experts, research capabilities and product specialists. Mapei South Africa distributes its products throughout sub-Saharan Africa.