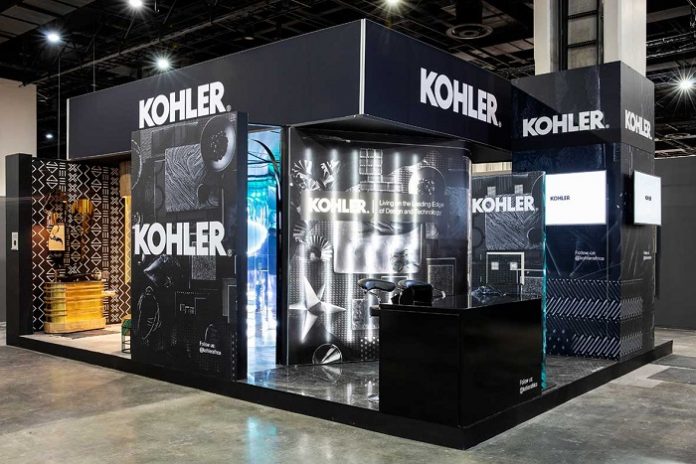 Kohler Co., global leader in kitchen and bath design and innovation, has joined hands with Media 10, the organizers of Design Joburg, to present the KOHLER Theatre, offering thought-provoking and inspiring talks for visitors of the show.
Now in its third year as the African continent's premier showcase of the latest in local and global décor and design, Design Joburg, featuring Rooms on View, is honored to have teamed up with Kohler Company to sponsor the KOHLER Theatre that will also host the first KOHLER Design Forum in Africa at the show.
As a global leader in design and innovation in the bathroom and kitchen space, Kohler provides a platform for architects and designers to exchange experiences, ideas and find inspiration amongst their peers.
Whilst the KOHLER Theatre will feature a three-day agenda of talks by industry leaders, it is the KOHLER Design Forum, a platform for architects and designers to come together for an enlightening knowledge exchange session, that kicks off the weekend program and is what members of the industry are anticipating the most.
KOHLER Design Forum was launched four years ago with successful forums at various design fairs and with standalone events across the globe including Singapore, London, Toronto, Dubai, and Bangkok, but none on the African continent, until now.
Friday afternoon, May 24, 2019 will see the main presentation by a panel of truly revered industry leaders including Elle Decoration British Design Awards 2019 winner Yinka Ilori, famed for his bold, up-cycled chairs that weave Nigerian narrative into newfound form.
Further forum speakers will include Kohler's Salil Sadanandan, President Kitchen and Bathroom of South Asia, Middle East and Sub Saharan Africa, who will offer guests rare insight into Kohler's latest developments in the technology and design fields, as well as, some local and continental stalwarts from the industry.
During the forum's panel discussion, guest speakers will debate, discuss, and exchange their views over Kohler's chosen topic of Experiential Luxury – designs that create a rich and dynamic environment indulging the senses on multiple levels. The audience will also be afforded the rare opportunity to address speakers directly in the ensuing Q&A session.
The thoughtfully planned conversations and discussions among these experts, pioneers, designers, media, and the Kohler team will reveal the latest trends and valuable insight into the industry as it is now and where it's headed, presenting participants with the opportunity to glean knowledge from the world's best.
Design Joburg, featuring Rooms on View is also very excited to announce that London based Cypriot designer Michael Anastassiades, who has been awarded for his luminaires, will also be presenting a talk on Friday morning at the KOHLER Theatre, courtesy of SA Tourism.
Anastassiades' lights walk the line between form and function, exploring minimalism and geometry and have been exhibited all over the world. Over and above this, a not-to-be-missed line up of South African and continental design thinkers and leaders will take the stage throughout the rest of the weekend, ending on Sunday May 26, 2019. The KOHLER Theatre is touted to be an action packed and informative schedule set to leave its mark on visitors.
www.designjoburg.com and www.africa.kohler.com