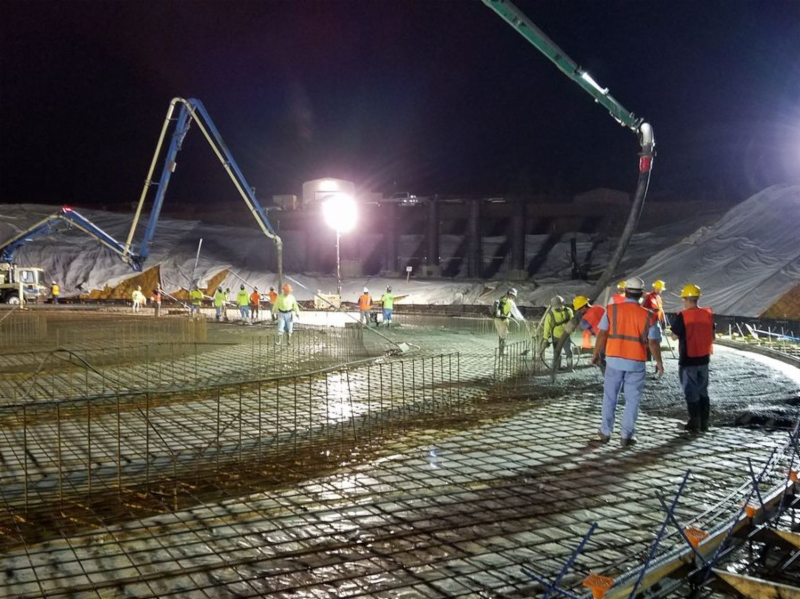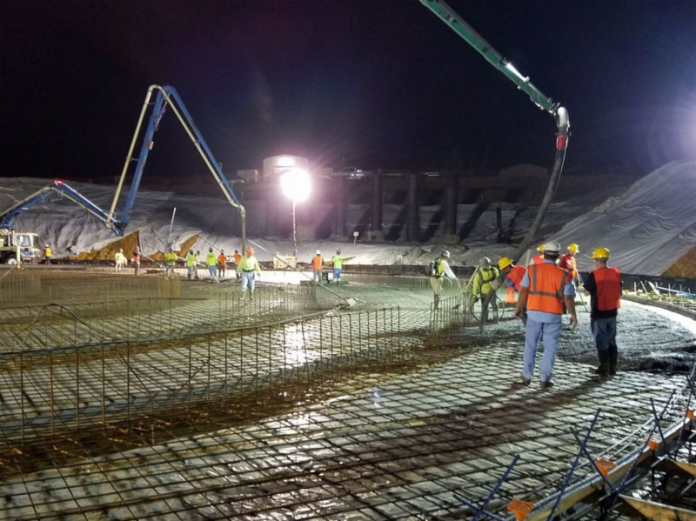 Xypex Admix
was used in 6,000 cubic yards of ready-mix concrete to create water tight and chemically resistant structures on this project which will be the Atlanta metro area's first independent water supply.
Added at the time of batching in 15-lb water soluble bags, Xypex Admix proved itself by effectively sealing multiple shrinkage cracks that developed in several structures and eliminating the need for costly and time-consuming epoxy crack injection.
Dan Nawrocki, VP for PC Construction, the general contractor on the project, said "we didn't have to spend any time or money on crack injection on the Richland Creek project" and "by using Xypex Admix in the concrete for all the water-holding structures, the leaks we experienced healed themselves."
Paulding County—one of the only counties in the metro Atlanta region without an independent water supply—has long relied on the Cobb County-Marietta Water Authority (CCMWA) to supply its water. With Paulding County's population projected to double over the next 25 years, an abundant, secure, and independent supply of water is needed to support a healthy, thriving community.
To solve this challenge, Paulding County voted in 1999 to begin the largest public works program ever undertaken by the county. After significant efforts involving numerous federal and state governmental agencies, including the U.S. Army Corps of Engineers, the County was granted a 404 permit in October 2015 allowing the construction of the Richland Creek Reservoir Water Supply Program.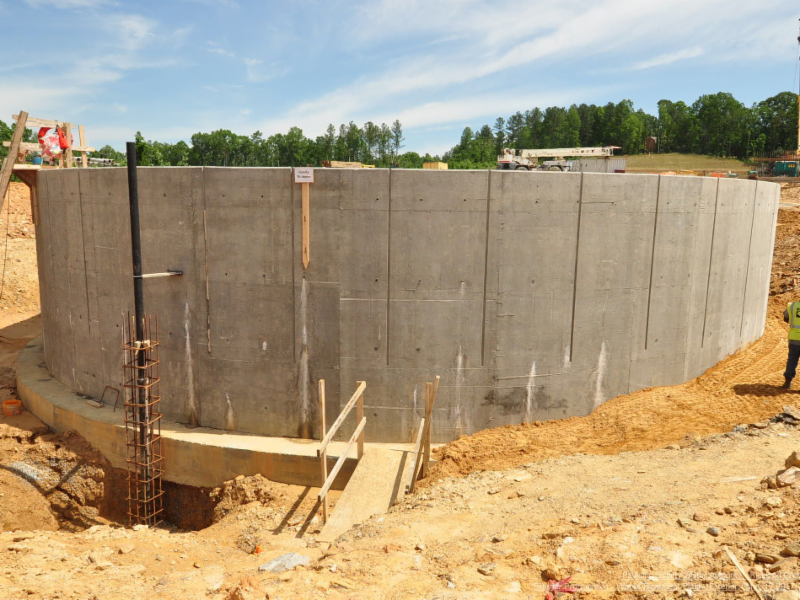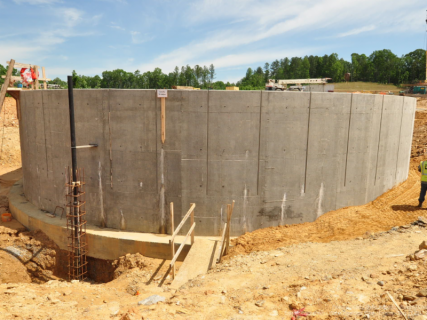 Water Freedom
The water supply project, scheduled to go online in the fall of 2019, features the construction of a new 305-acre reservoir fed by a 3.7-mile long, 48-inch steel pipeline that draws water from the Etowah River to the north.
The new water treatment plant will draw raw water from the new reservoir and produce drinking water for 47,000 customers at a rate of 18 million gallons per day (mgd), expandable to 36 mgd.
Critical elements in the water supply program included the 2,965-foot long earthen dam, a concrete river intake and pump station, raw water pipeline to the reservoir, drinking water distribution system improvements, and water treatment plant (WTP) with reservoir intake and pumping station.
Burlington, Vermont-based PC Construction, one of the key players in the $215 million Richland Creek Reservoir Water Supply Program, built the water treatment plant as well as other elements of the project.
Because Xypex Admix C-500 crystalline waterproofing was used in all of the water-holding structures in the WTP, PC Construction was able to achieve leak-free concrete without any additional.