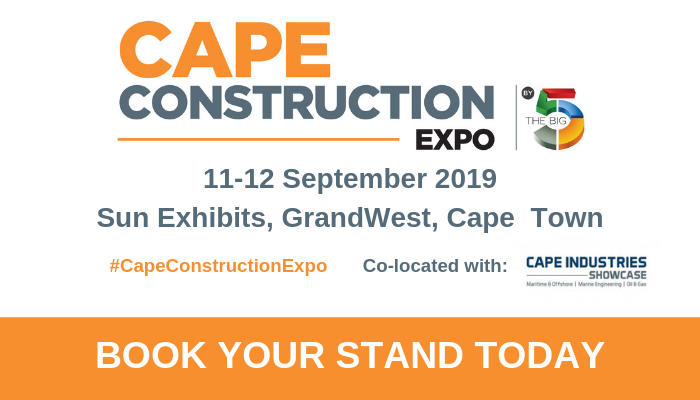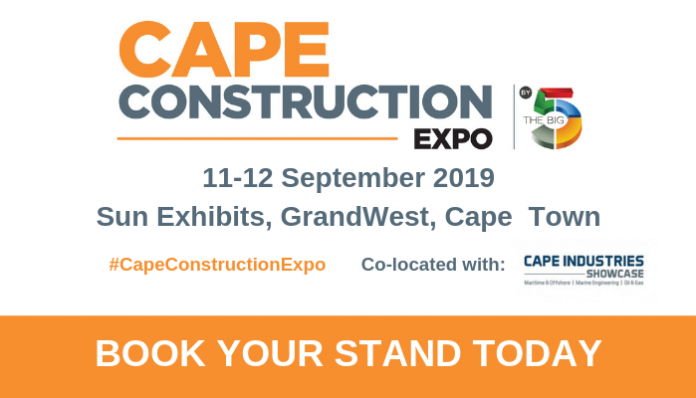 The MUST-ATTEND event for construction professionals in the Western Cape region.
SUCCESSFULLY SERVING THE WESTERN CAPE'S CONSTRUCTION INDUSTRY AND BUILT ENVIRONMENT FOR 7 YEARS!
National government's plan to spend more than R940 billion on infrastructure development will position the construction sector well for growth in 2019, in particular, social housing, renewable energy and roads infrastructure projects are expected to sustain growth and drive the urbanisation and semi-migration expansion in the Western Cape.
The Cape Construction Expo 2019 is the only event dedicated exclusively to the building and construction industry in the Western Cape and it presents a unique opportunity for product manufacturers and distributors as well as service providers to network with key buyers from the sector.
In 2019 we are pleased to have the following features:
Cape Industries Showcase: The Western Cape's leading services expo for the booming marine/offshore, maritime and oil & gas industries.
Stakeholder Engagement Forum: The free to attend forum provides an unique platform for private and public sector stakeholders to discuss the opportunities and challenges facing the Western Cape's construction industry.
Training & CPD accredited workshops: A series of training workshops will take place over the 2 days on the expo floor to enable attendees to enhance their professional skills and knowledge. Selected workshops are also CPD accredited!