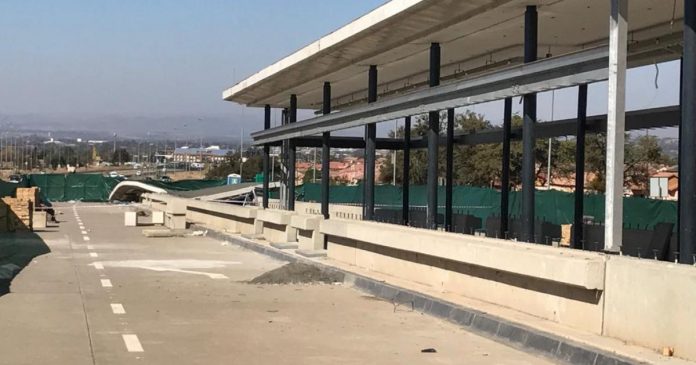 Construction of the much-awaited Rustenburg Rapid Transport (RRT) system in South Africa is edging closer to a reality. This is according to Municipal spokesperson Mr. David Magae
The planning processes for the construction RRT project which is located in the North West Province of South Africa started in 2009 with its full operation projected for 2015. Its initial objective was to place Rustenburg at the front line of turning over the quality of public transport and enabling other strategic ideas such as intensifying the local economy through local content and jobs, and creating interest for private investment.
Also Read:Ethiopia secures US $300m for construction of bus rapid transit line
Rustenburg Rapid Transport (RRT) system
The RRT system is expected to ferry 75,000 commuters daily when operating at full capacity. Up to date, construction of the RRT project's road network that is complete, includes 25 kilometers of bus-ways running between Corridor A – R104 and Corridor B – R 510 plus the CBD, with a total of 18 station sub-structures.
A mix of the existing mixed traffic lanes have also been upgraded as a direct result of the project  as well as installation of traffic signals designed for the integrated bus service in all areas of construction.
In addition, walkways and cycle lanes worth 40km dedicated to non-motorized transport have been constructed in the greater Tlhabane region and the CBD. Mr. David Magae said that the motorist's free walk ways would ensure that people access bus stops and stations with no hindrances hence encouraging the use of public transport.
Delayed completion
The Rustenburg Rapid Transport (RRT) system project has been launched behind schedule due litigations encountered on a major infrastructure component, the central station, owing to the town-planning process, complex and lengthy stakeholder engagements, as well as negotiations with the taxi industry, including their understanding and buy-in to the business proposals for bus operator contracts as well as community buy-in and support.