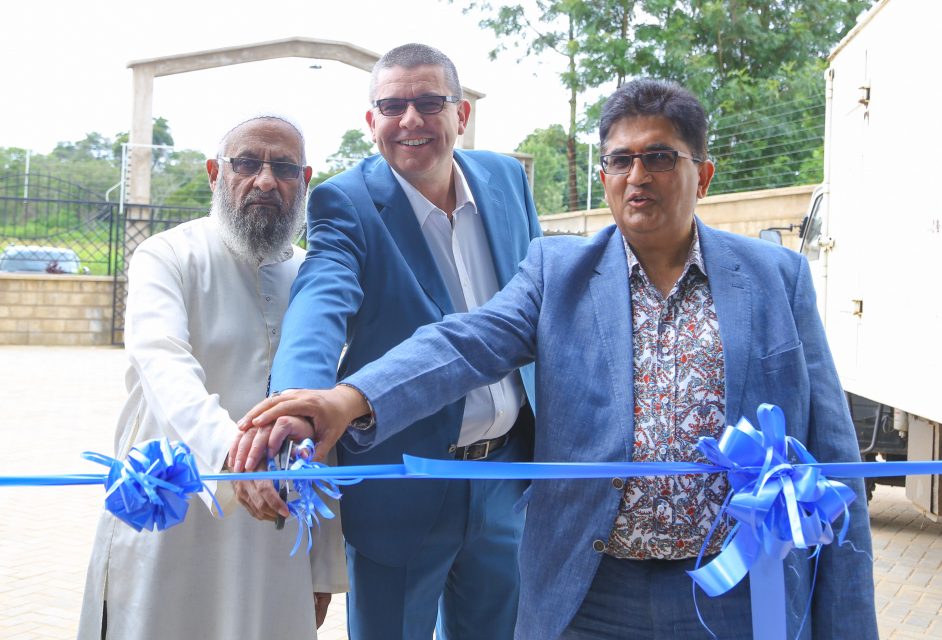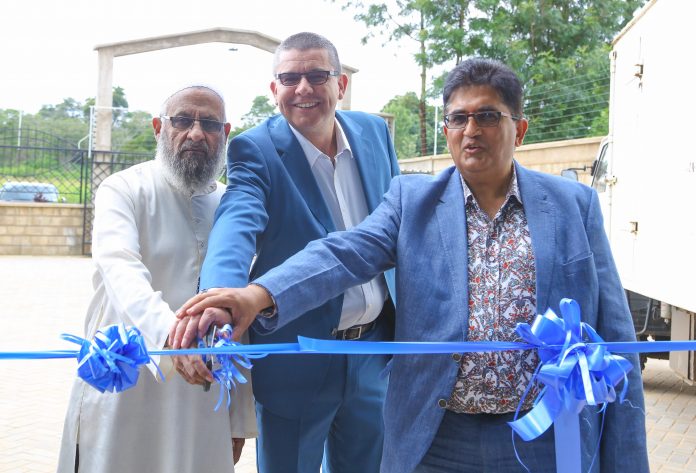 Kenya's construction industry is projected to grow, as a result of increasing demand for pre-engineered building solutions that reduce construction time and cost.
The pre-engineered building solutions have revolutionized the construction industry by meeting the demand for innovative, cost-effective, and fast-paced construction of modern infrastructure.
Mabati Rolling Mills, Chief Executive Officer, Mr. Andrew Heycott said that the growing awareness of green buildings and the demand for single-story buildings are projected to drive the growth of the pre-engineered buildings market.
"With a projected growth in the pre-engineered buildings market, we have introduced SAFBUILD to cater for consumers seeking cost-effective and environmental friendly solutions. We are exploring significant investments in SAFBUILD as an upgrade to the local steel PEBs rather than their replacement," said Heycott
SAFBUILD is targeting investors keen in single pre-engineered building spaces such as factories, warehouses, storage facilities, and industrial plants.
"In future, we will be offering SAFBUILD on a franchise model, equipping an army of technical fabricators regional wide with the skills and tools to deliver the benefit of a superior technology to clients in manufacturing, agricultural value-addition, commercial and institutional segments," said Mr. Heycott.
To reduce operations costs, SAFBUILD is designed and detailed on SAFDESIGN a design and analysis software that speedily automates a customer's journey from idea to full project detailing within minutes, anchored on a stringent, world-class design code that factors superior parameters to applicable local standards.
A report by TechSci Research valued the global pre-engineered building market at around USD 13 billion and forecasted it to grow at a compound annual growth rate (CAGR) of over 11% to reach around USD 25 billion by 2024 .
SAFBUILD integrates other Safal's building solutions including various roofing and wall cladding profiles and flashing elements, underlay SAFTHERM heat barrier-membranes, CLEARDEK polycarbonate translucent sheets, on-wall louvres and roof-mounted rotary ventilators, RAINGAIN rain-water harvesting accessories and matching performance FIXTITE fasteners.
SAFBUILD offers a flexible, practical, value-for-money enclosure for all manner of human space-use needs. SBS, a subsidiary of Mabati Rolling Mills, shall liaise with the project consultants to avail all technical details required at both the design and implementation phases of the project and further offer erection supervision at site to ensure quality and design standards are met.
All this departs from the market norm of conventional heavy, hot-rolled steel construction that is slower, laborious and often prone to site rework. The SAFBUILD customer; fabricators and end-users alike, shall enjoy a fully factory-engineered yet customized solution; leading to a very quick-to-install and maintenance-free building that will remain in pristine condition for generations.
The galvanized steel structural members take out the headache of manual corrosion-treatment of steel and by using lighter, higher tensile-strength members, SAFBUILD yields a reduced overall building weight that does not require heavy handling machinery without compromise to strength.
MRM
Mabati Rolling Mills Limited (MRM) is the largest company within the Safal Group, and was its founding operation, commencing in 1962 at Mariakani, near Mombasa Kenya.
We were the first company in Africa to produce coated steel using a patented Aluminium-Zinc alloy recognized as the leading technology worldwide to deliver superior service life to steel. This technology is licensed to the Safal Group by BIEC International and is branded ZincAl.
MRM has an integrated Coated steel facility at Mariakani producing world class Coated and Painted Coated Steel products from which it manufactures a plethora of prestigious building solutions in its facilities across Kenya. MRM has service centers located in Nairobi (off Mombasa road), Kitengela, Thika, Kisumu, Nakuru, Eldoret, Mombasa, Kisumu, Kisii and Nyeri. These centers avail customized building solutions to consumers. We also have a vast Distributor network across the country to ensure timely deliveries and availability of products to the market.
Safal Building Systems Ltd (SBS)
Established in 2011, Safal Building Systems Ltd is the specialized building solutions 100% owned subsidiary of Mabati Rolling Mills, itself the flagship company of the Safal Group – Africa's leading steel roofing organization and a premier provider of building solutions and coated steel in 11 countries of Eastern & Southern Africa.
SBS is a well-known market leader in supply of pre-engineered, light coated steel roofing structures (ULTRASPAN) and now introducing complete building solutions supply under the SAFBUILD brand.
The Safal group has just completed  a revision of its vision, mission and core values, aptly captured in the tagline "an Africa built with pride" We pride in our pioneering work in Africa's built environment, in our unwavering commitment to quality and integrity, and in our customer-centricity.
Safal Group
The Safal Group is Africa's largest producer of steel roofing and sheeting and was the first producer of Aluminium Zinc coated steel on the continent. With over 36 businesses, and insights gathered over 50 years, it has remained at the forefront in developing and providing products that lead the industry.
The outputs of more than 30 roof manufacturing operations make it the largest producer of metal roof sheeting in Africa. To complement its roofing brands, specialist products have been developed by the Safal Group – such as fastener products, steel pipes and hollow sections, and other value-added accessories for the building industry.
The Safal Group lays great emphasis on being a socially responsible corporate citizen. Its focus is primarily on the communities in which it operates and particularly those who are most affected by poverty and social disadvantages. The Group also supports innovators who serve as role models for community upliftment.
At all its plants, the Safal Group's manufacturing processes are designed and managed with sustainability in mind and therein aim to minimize emissions and waste while maximizing energy efficiency