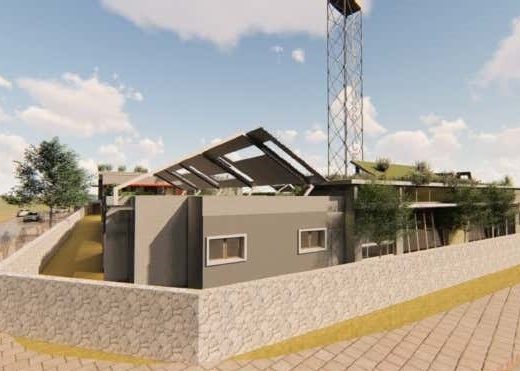 Construction of the new Alexandra Hospice in Johannesburg South Africa is set to begin. This is after the Johannesburg Development Agency (JDA), on behalf of the City of Johannesburg, appointed GVK SiyaZama as the main contractor to begin work on the new multi-million Hospice and Rehabilitation Centre.
Located in Alexandra, Region E, north-east of Johannesburg, the Alexandra Hospice and Rehabilitation Centre is the only non-profit facility of its kind in the township with the capacity to care for 30 terminally ill patients.
Also Read: Gauteng in SA unveils US $30.7bn development plan over the next decade
The hospice
Once completed, the hospice will consist of a 48-bed frail care facility, with 12 wards located on the ground floor, dining and recreation areas, professional consultation rooms, administration and offices, a garden and wall of remembrance. It will also feature 16 dedicated parking spaces and a drop-off bay, a guardhouse and boom gate access, as well as services store and waste collection area.
"Ideally located for residents and visitors, the hospice will benefit the community in improving and expanding patient access to medical services, and improving the health and lifestyle of residents in the area," said MMC for Development Planning Cllr Lawrence Khoza.
The facility will continue to be run by non-profit organisation Alexandra Hospice and Rehabilitation Centre on City-owned land. Local labourers from the same ward will be appointed and trained during the construction phase of the development project. Construction is expected to take 12 months, with completion expected in early 2021