Long Thanh International Airport is an over 100 million passenger per year capacity airport under construction on 5,000ha of land located approximately 45km north-east of Ho Chi Minh City, in Long Thanh, Dong Nai province, in Southern Vietnam, approximately.
Also Read: New Manila International Airport (Bulacan International Airport) project
The project is being implemented in three phases (Phase 1, 2, and 3), the first of which is divided into three sub-phases (Phase 1A, 1B, and 1C). Phase 1A includes the construction of a four-storey, lotus flower-shaped terminal with a total floor area of 399,987 m2, and a single runway at a cost of approximately US $5.6bn between 2021 and 2023. Upon the completion of this sub-phase, the Long Thanh International Airport shall have the capacity to handle a total of 17 million passengers per year.
The Airports terminal shall be expanded and consequently, its capacity increased to 25 million passengers and 1.2 million tonnes of cargo P/A in phase 1B, under which a second runway shall also be constructed. This phase shall be carried out between 2023 and 2025. In the last sub-phase (phase 1C) slated for 2025, all facilities necessary for the operation of the airport shall be built to allow the airport to commence operations the same year, and land-clearance shall also be made for the future phases. The whole of the first phase is estimated to cost US$ 7.8bn to complete.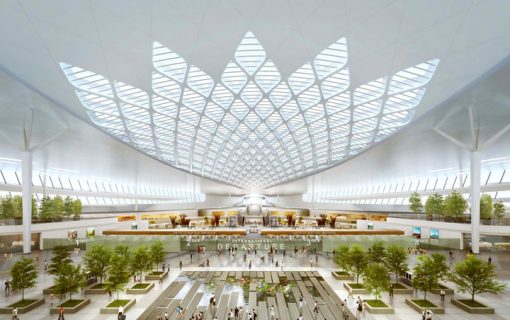 Under the future phases (phase 2 and 3, planned for the period between 2025 to 2035, and after 2035 respectively) the Long Thanh International Airport capacity shall be doubled to 50 million passengers per annum, and a third runway constructed between 2025 and 2035. After 2035, a fourth runway shall be built and the airport capacity increased to reach its maximum designed capacity of 80-100 million passengers and 5 million tonnes of cargo per year.
The entire Long Thanh International Airport will cost approximately, US$ 18.7bn as per 2014 estimates, making it the most expensive infrastructure project in the history of Vietnam.
Long Thanh International Airport project timeline
January 2021
On the fifth day of the month, the Airports Corporation of Vietnam (ACV) began work on the first phase of the Long Thanh International Airport project.
July 2021
Vietnam's Ministry of Transport (MoT) announced that Long Thanh International Airport's site clearance work was around 50% completed with approximately 1200ha out of 2532ha recovered.
September 2021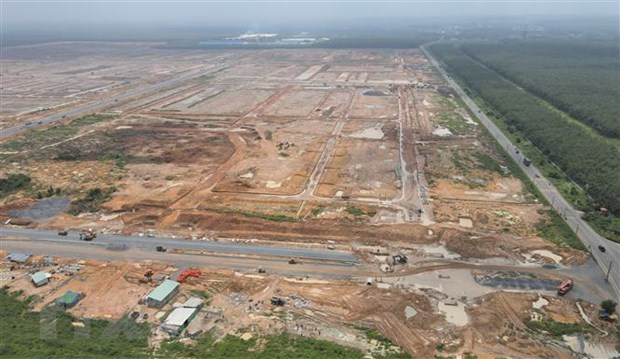 The Airports Corporation of Vietnam had conducted around 65% of the bomb and mine clearance work, which was expected to be complete in December 2021. This would make land available for the construction of the passenger terminal's foundations in February 2022. The terminal building is due to be completed in June 2025, with an air traffic control tower to be built between January 2023 and January 2025.
November 2021
Vietnam's Minister of Transport (MoT) announced that over the past 11 months, the Airports Corporation of Vietnam had managed to complete 75% of a 9km fencing system around the airport, and 75% of bomb and mine detection and clearance work.