The increasing demand for air travel and transport during the 1900s led to the construction of the first airports to facilitate landing of aircraft, enplanement for passengers, and loading of cargo.
Also Read: The Largest Airports in Asia in Terms of Land Area, 2021
In Europe, the first commercial airport was opened in Hamburg, a major port city in northern Germany, back in 1911. Since then many more airports across European cities were established to advance the aviation industry and economy. In this article, I give you an overview of the largest airports on the continent to date.
Istanbul Airport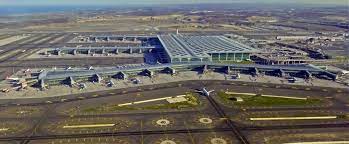 Located in the Arnavutköy district on the European side of the city, Istanbul Airport is the main international airport serving Istanbul, Turkey. The construction of the airport, the largest infrastructure project in the history of the Turkish Republic history, begun in 2013
With five runways, three independent and two standby runways, a terminal building, and an air traffic control tower, Istanbul Airport was opened in 2018.
Istanbul Airport has a modern and state-of-the-art terminal complex. The airport initially opened with a single terminal, but subsequent phases have seen the addition of more terminals to accommodate increased passenger capacity. As of my knowledge cutoff in September 2021, the airport had two main terminals: Terminal 1 and Terminal 2.
Paris Charles de Gaulle Airport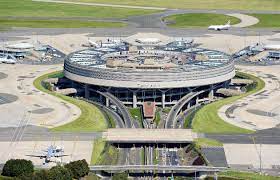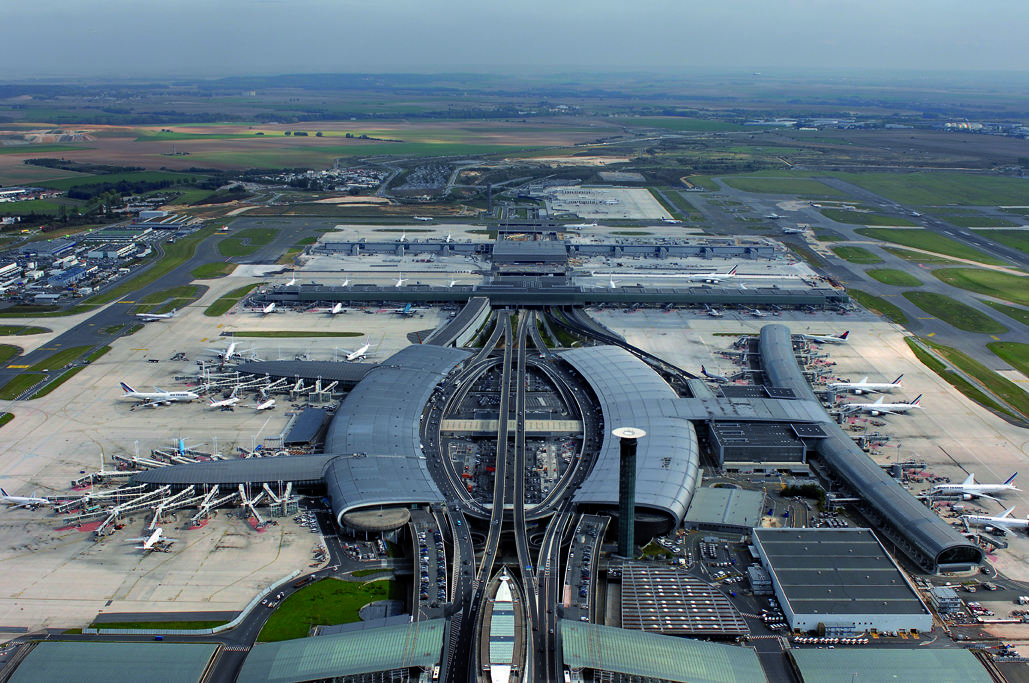 In French Aéroport de Paris-Charles-de-Gaulle, and formerly known as Roissy Aéroport, Paris Charles de Gaulle Airport is the largest international airport in France. It was opened back in 1974, at Roissy-en-France, approximately 23 km northeast of Paris.
Paris Charles de Gaulle Airport covers 32.38 square kilometers of land, spanning over three départements and six communes. It has two pairs of parallel runways, six cargo terminals, and three operational passenger terminals.  A fourth passenger terminal is under construction and it is expected to open its gates in 2024.
Adolfo Suárez Madrid–Barajas Airport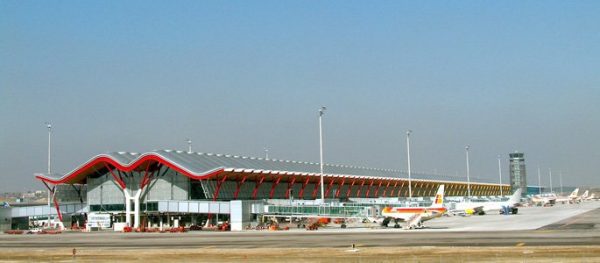 Commonly known as Madrid–Barajas Airport, Adolfo Suárez Madrid–Barajas Airport is the main international airport serving Madrid in Spain. At 3,050 ha in area, the airport was constructed in 1927, opening to national and international air traffic in April 1931, however regular commercial operations began two years later in 1933.
Madrid–Barajas Airport has four passenger terminals, an executive terminal, an air cargo area, and two main hangar areas, on one side of the Old Industrial Area, between terminals T3 and T4 and the Industrial Area La Muñoza on the other side.
It has a total of four runways, two to two parallel. Another one, the first to be built, is now used as a parking lot.
London Heathrow international airport
Initially known as London Airport until 1966, London Heathrow is a major international airport in London, England. The airport was founded as a small airfield in 1929 but was developed into a much larger airport post-World War Two.
It was gradually expanded over the years to become one of the largest airports not only in Europe but also in the world. Now it has two parallel east-west runways along with four operational passenger terminals, and one cargo terminal.
The airport provides various amenities and services to ensure a comfortable and convenient travel experience. These include a wide range of dining and shopping options, currency exchange, banking facilities, lounges, prayer rooms, children's play areas, medical assistance, and special assistance for passengers with disabilities.
Amsterdam Airport Schiphol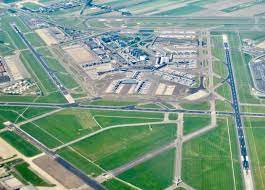 Known informally as Schiphol Airport, Amsterdam Airport Schiphol, is the main international airport of the Netherlands. It is located approximately 9 kilometers southwest of Amsterdam, in the municipality of Haarlemmermeer in the province of North Holland.
The airport covers a total area of 2,787 ha of land and it is built on the single-terminal concept, that is, one large terminal split into three large departure halls. It opened in September 1916 as a military airbase and it was started being used by civilians at the end of the First World War. The airport eventually lost its military role completely.
Frankfurt Airport 
In German Flughafen Frankfurt am Main and also known as Rhein-Main-Flughafen, Frankfurt Airport is a major international airport located in Frankfurt, the fifth-largest city of Germany.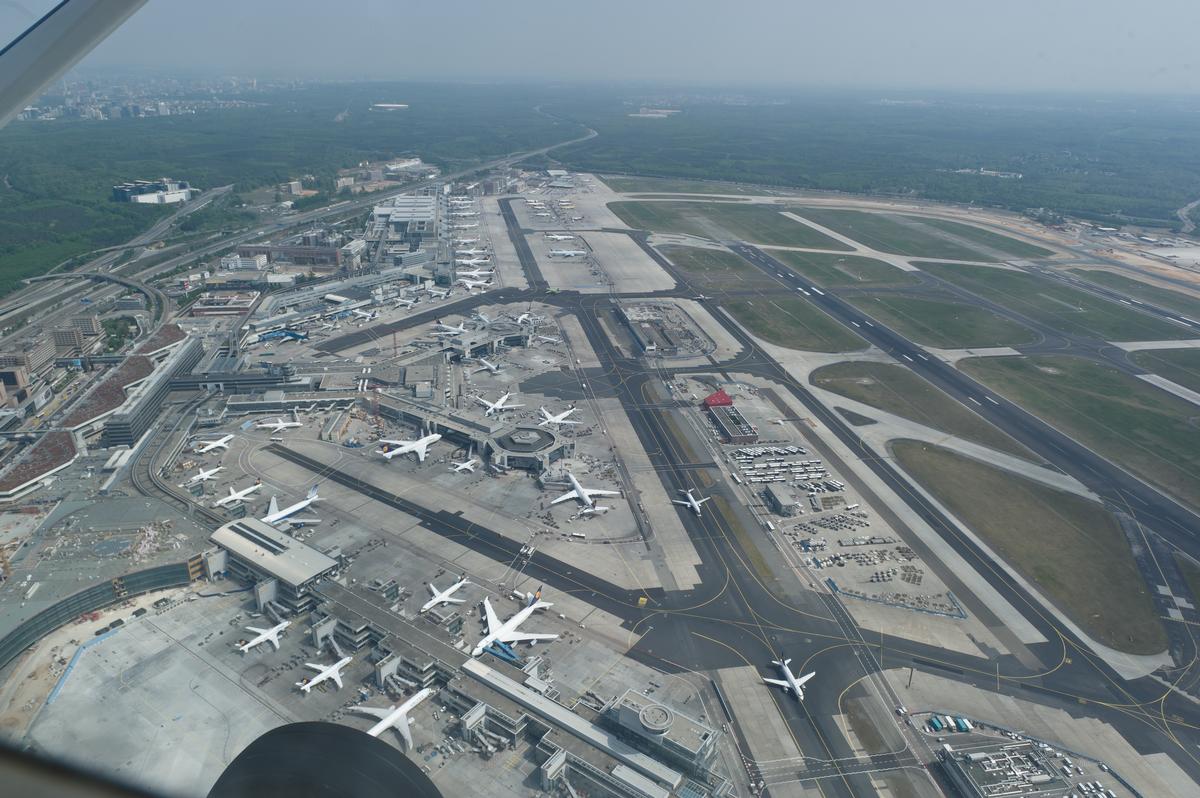 Construction of the airport began in 1933 and the official opening of the new Flug- und Luftschiffhafen Rhein-Main took place in July 1936. It covers an area of 2,300 hectares of land and features two passenger terminals with a capacity of approximately 65 million passengers per year, four runways, and extensive logistics and maintenance facilities.
Copenhagen Kastrup Airport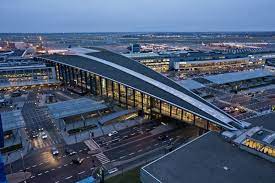 Copenhagen Airport, Kastrup is located on the island of Amager, southwest of central Copenhagen in Denmark. It was inaugurated in April 1925 and it was one of the first civil airports in the world. It consisted of a large, impressive terminal built of wood, a couple of hangars, a balloon mast, a hydroplane landing stage, and a few grassy meadows that could be used as runways.
Today the airport operates with three runways and it has three terminals; Terminal 1 is for domestic flights, and Terminals 2 and 3 are for international flights.
Milan Malpensa Airport
Located 49 kilometers northwest of central Milan, next to the Ticino river (dividing Lombardy and Piedmont), Milan Malpensa Airport is the largest international airport in the Milan metropolitan area in northern Italy.
The airport was opened in 1909 as the first industrial airport near the Cascina Malpensa, an old farm, by Giovanni Agusta and Gianni Caproni to test their aircraft prototypes. In 1948 during the war reconstruction period, it started civil operation in order to serve the northern area of Milan.
Today Milan Malpensa Airport has three runways and two passenger terminals.
Zurich Airport 
Zurich Airport, which is also called Kloten Airport is the largest international airport of Switzerland, located 13 kilometers north of central Zürich, in the municipalities of Kloten, Rümlang, Oberglatt, Winkel, and Opfikon, all of which are within the canton of Zürich.
Construction works of the facility began in May 1946 and the first terminal was opened in 1953 for commercial operations.
Zurich International Airport consists of three runways and three passenger terminals; Terminal A, Terminal B, and Terminal E also known as piers A, B, and E with boarding gates A, B, and E.