ACE Geosynthetics, as known as Accurate, Collaborative and Efficient, considers us a solution provider, a trusted business partner and a socially responsible company in geosynthetics industry. They have devoted promoting geosynthetics products and arousing the consciousness of the environment.
Products and Services
ACE provides various kinds of products covering geogrids, geotextiles, geotextile tubes and bags, and other woven products for different applications ranging from earthwork construction, roadway and railway construction, environment protection, marine and coastal structures construction, riverbank and channel protection to mining. ACE sincerely provides the services listed below, Design and Technical Support, Material Testing, Construction Support and Training Support.
During the design and construction stages, the company is willing to offer professional advices or other assistance based on customer's requirement. In order to provide high quality materials and products to customers, ACE will conduct tests in accordance with several tests such as ISO/EN, ASTM, DIN and CNS to access performance and analysis. As for construction support, we are able to provide equipment suggestion or jobsite instruction during the construction stage.
As a trusted business partner, they confirm their products with high quality by conducting professional tests through in-house laboratory certified by TAF and recognized with the ILAC laboratory. ACE is exporting products to more than 70 countries and earned high trusts from numerous customers.
Social responsibility
As a socially responsible company, they provide environmentally-friendly geosynthetics materials to help decrease carbon emission which has great impact on global warming. ACE also promotes training support to make people around the world understand more about geosynthetics industry. In addition to offering knowledge and information to customers, they also take lectures or deliver speeches in universities, engineering associations and government agencies.
Besides, ACE has built a full-scale Eco Engineering Demonstration Park for educational purpose, looking forward to increasing the understanding of geosynthetics materials and connotation of sustainable green engineering for society. More importantly, ACE, assure to contribute to protecting the valuable earth and environment, and constantly make efforts to fulfill social responsibilities.
Popular products in Africa
High tensile strength ACEGrid ® geogrid is the most popular products in Africa. The product is used in various applications including for Reinforced Earth Soil Structure (MSEW: Mechanically Stabilized Earth Wall) For Slope Reinforcement as opposed to using the traditional method of constructing a concrete retaining wall. With Geogrid Retaining Wall structures been more stable, at a lower cost and faster construction time than the traditional concrete retaining wall, a lot of interest is been focused on this product.
Uniqueness
ACE Geosynthetics takes a unique approach with distinguish us from other geosynthetics manufacturers, as they do not see themselves as manufacturers; instead, they take a solution based approach for every inquiry they get. The firm assists their clients from the design phase of a project to the construction phase.
Right Product
Getting the right product and specification for each project requirement is critical in making purchasing decision when it comes to geosynthetics, as there is no one size fit all in geosynthetics. For each project and application different specification might be needed. That is why ACE Geosynthetics works with their partners to make sure the right specifications is used and fits with the project at hand.
Emerging Trends
For a long time Non wovens and Geomembranes have dominated the geosynthetics market in Africa. This has been attributed to their simple application and installation technique. But has knowledge about other geosynthetics materials and their application gain traction, more interest for more complex geosynthetics materials such as geogrids, high strength woven geotextile, geotextile tubs and concrete mattress are becoming more in demand.
Technology Break Through
Recently, the company has made two breakthroughs in Geosynthetics; one is ACETube® in sandy color, and the other is ACETex® ES.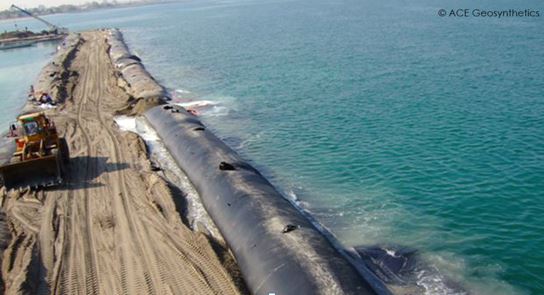 They are proud of ACETube® with application ranging sludge dewatering to shoreline protection/land reclamation and land reclamation. Most geotextile tubes come in the color black, which seem unnatural when used for shore protection applications, especially along a beach. Geotextile tubes usually come in black because they are usually made from PP geotextiles and in other for them to have high UV resistance. ACETube® in sandy color, with this product they are able to maintain a high UV resistance while allowing the tube to blend into the environment of a sandy shoreline, thus retaining the natural aesthetic. This has open up the option for geotextile tubes applications for shoreline protection on beaches and resorts.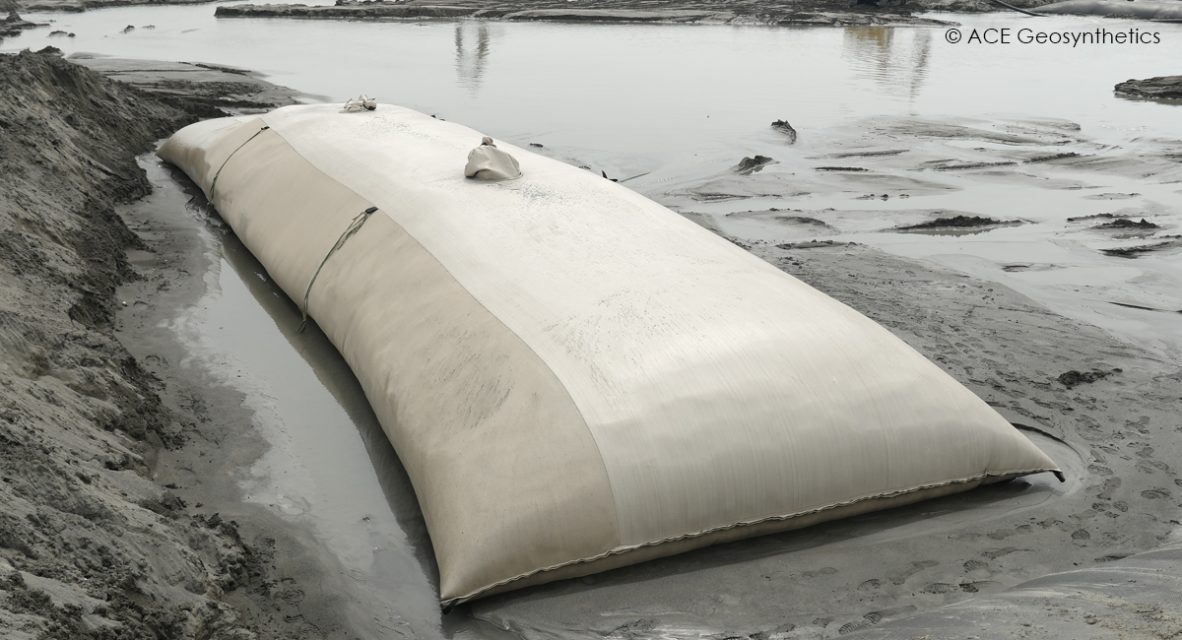 ACETex® ES-Series woven geotextiles, fabricated with self-developed high tenacity polypropylene yarns and well-designed texture, perform exceptionally well in separation, filtration, and reinforcement functions altogether to enhance the safety, reliability and serviceability of paved and unpaved roadways. With high tensile strength (biaxial tensile strengths up to 200 kN/m) and modulus of the geotextiles, which provide structural stability and distribute load uniformly at low elongation to increase the load-carrying capacity of the system, the ACETex® ES-Series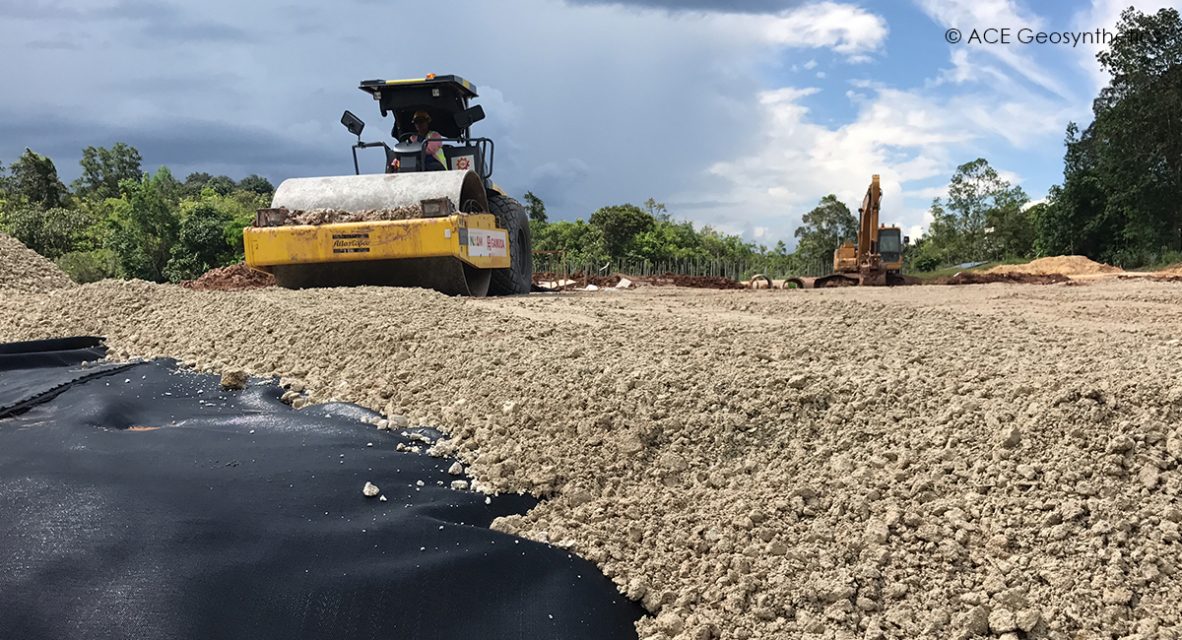 are commonly placed between road base and sub grade. Furthermore, by increasing permeability with appropriate pore sizes, ACETex® ES-Series achieve separation and filtration simultaneously to stabilize the structure of the roadway system in the long term. Moreover, ACETex® ES-Series are available in various tensile strengths and hydraulic properties to meet diverse project engineering needs.