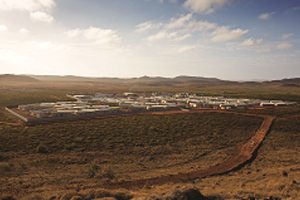 Algeco Scotsman (AS) are a global business service provider focused on modular space and secured storage solutions. Operating as Algeco in continental Europe, Elliott in the United Kingdom, Williams Scotsman in North America, Eurobras in Brazil, and Ausco in Australia, the group manages a fleet of more than 320,000 units with operations in 37 countries throughout Europe, Australasia, China, Latin America and North America, through a 6,500 employee's workforce.
Algeco Scotsman operates a network of branches and depots locations where sales representatives are based, alongside workshops where accommodation and storage units for rental or sale are prepared or refurbished as required. Algeco Scotsman also manages 13 main assembly sites where new units are assembled.
Algeco Scotsman (AS) provide the modular accommodation that meets your needs offering a workforce fleet of over 11,000 beds and associated facilities globally. When it comes to housing your workforce they respond quickly, effectively and economically. Their extensive inventory of modular, turn-key village infrastructure is available for immediate use. They also custom build in response to your unique project requirements.
The company's legacy is grounded in its reputation for exceptional customer service, effective management of business operations and consistent product innovation. Algeco Scotsman's global presence combined with its local market expertise provides exemplary service tailored to meet the unique needs of customers throughout the world.
Olivier de La Brosse the Global Export Director says that their products are available in Africa for sale.