International Energy Technik Ltd, is an East African based electrical engineering company that has built an enviable track record for completing complex projects and unique electrical solutions to meet customer's requirements.
The company is reputed as a supplier of quality products and solutions, with their focus on;
Counter sales for Siemens and Phoenix Contact products
Type tested switchboards
Motor Control Center
Control panels – with Siemens Automation
Power Factor Systems – tuned or detuned
Variable speed drive control panels
Industrial Automation Projects
Medium Voltage Systems
They use state of art technology and tools to ensure all jobs are done quickly but also giving attention to details and ensuring everything is done correctly.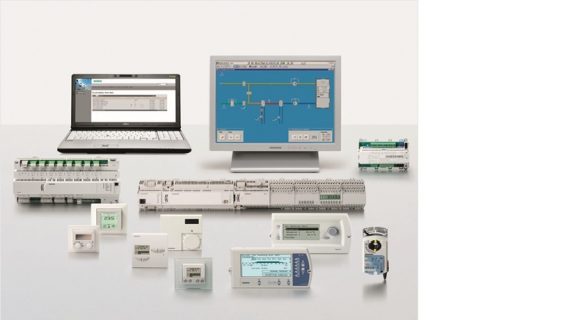 IET offers BMS – Building Management systems which have been tested to meet all the International building standards (BACnet Standards). Their Automation stations are on open communication protocol and are web enabled allowing integration of systems from multiple system vendors.
BMS is used to monitor and control equipment in the following disciplines:
Mechanical- Extract Fans, Supply Fans, AC, AHU, Split Units, VRV, VRF, Damper Actuators etc.
Electrical – Lighting, Gensets, Transformers, Stabilizers, Fire Detection Panels, Lifts, Escalators, Energy Meters, etc.
Plumbing- Firefighting Equipment, Sump Pumps, Booster Pumps, LPG Detection Unit, RO plants etc.
IET's BMS software is Desigo cc, which is a leading solution from Siemens. Its advantages include; ease of configuration, various features such as alarm, reports, schedules among others. This software can easily be upgraded at minimal or no cost. These saves approximately 20% energy of the building, gives reports of all events, logs and faults as well as trending views of all measuring values.
The controllers are a key part of the BMS solution and IET assembles and tests the same DDC panels in their well-equipped workshop. IET also have a wide range of field devices which connect to the DDC Control panels like CO & CO2 sensors, damper actuators, differential pressure switches and sensors, among others.
IET has also successfully implemented various BMS projects in a prestigious hotel, International school, a shopping mall and office blocks, they have since 1990 represented SIEMENS in the areas of Medium and Low Voltage products and solutions, have designed, manufactured, installed and commissioned VFDs for C02 extraction for East African Maltings Ltd, done Automation of Mass Balance System for Tank Farm for Unilever Kenya Limited etc.
IET has a proven record of accomplishment and are a reputable company in East Africa. Among their latest achievement is in 2019; having successfully implemented Gas Insulation Switchgear (GIS) technology project for a leading milling industry. The client has 3 milling plants, each metered at 11kV (CI2). IET proposed a compact 66KV Substation GIS – ICOG (Incoming and outgoing) feeder with 12.5MVA transformer to combine all 3 mills electrical requirements and meter at 66KV (CI4) tariff.
The total monthly consumption of the 3 milling units were around 2.4MkWH. Operating at 66KV (CI4) tariff, the client now enjoys reduced space, reduced monthly bills due to less units' charges, improved power stability and quality, single billing point instead of initial 3 points of 11KV each, and less power interruptions.
In order to ensure maximum quality in products, IET has a fully equipped training center, with trainers who are registered with the Professional Trainers of Kenya (PTAK). To-date IET has certified numerous engineers from the East African Industries.