Iowa Mold Tooling Co. Inc. (IMT), an Oshkosh Corporation company, is a leading manufacturer and supplier of service vehicles, cranes, hydraulic loaders and air compressors for construction, tire, mining, material handling and utility markets around the world.
IMT cranes include:
Telescopic cranes
IMT truck-mounted telescopic cranes are the perfect complement to IMT Dominator® mechanics trucks. When construction equipment breaks down or needs preventive maintenance, IMT Dominator mechanics trucks minimize costly downtime by performing repairs and service on the job site. The IMT telescopic crane lineup includes electric and hydraulic telescopic models with maximum capacities from 950 to 14,000 pounds (430 to 6,350 kg) and up to 30 feet 10 inches (9.4 meters) of reach — one of the longest reaches in theindustry.
Articulating cranes
IMT articulating cranes make it easier to load and unload heavy construction materials— even when the job requires navigating around obstacles and avoiding overhead obstructions. The IMT articulating crane lineup ranges from the 2.5 tm model (18,085 ft-lb) to the 80 tm model (516,440 ft-lb).
Hydraulic loaders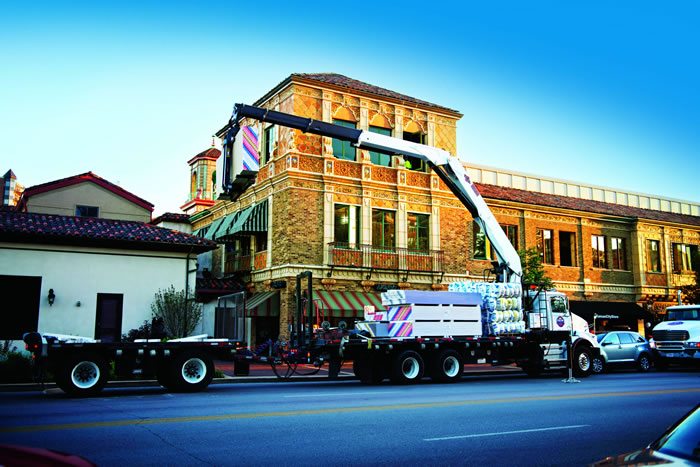 IMT 16000, 24562 and 28562 hydraulic loaders offer excellent lift and reach capabilities, precise maneuverability and exceptional operator visibility, making them ideal for handling virtually any stacked or palletized material.
IMT products are very reliable and durable. They are designed and tested to perform in the field for many years— if proper operating procedures are observed and all maintenance and inspection recommendations are followed diligently. This makes them suitable for the African environment.
To maximize crane performance in dusty and sandy areas, every effort should be made to keep dust and sand out of the moving parts of the crane machinery and engine. Lubricants should be kept clean, and lubrication and fluid fill areas capped tightly. In high humidity and salt air conditions, crane parts should be kept dry and well-lubricated.
Contributor
MT public relations
www.imt.com