Mathur Corr Tech Pvt Ltd., a major Paints & chemicals manufacturing company based in the State of Tamil Nadu, southern India is involved in manufacture of specialty paints and chemicals for various Industries and construction for over 25 years.
The company offers total spectrum of surface treatment and coating solutions related to multifarious applications such as in Engineering Industry, marine, Wood, Petro chemical, Pharmaceuticals, Railways, Infrastructure, sports, defence etc.  Over years, it has quickly graduated to providing conventional products alongside products getting evolved to match various service requirements and satisfy stringent Government regulations. Challenges in various markets has greatly helped the company in continuously fine tuning the products recipe which has proved to be an interesting journey.
Search for construction leads
Technology
Engineering Industry has a massive need for good anti corrosive coatings to be applied on equipment, appliances, automotive, industrial structures etc and Enamel paints being used in the past have given way to modern paints such as Epoxies, Polyurethanes, polyesters and high temperature resistant Silicones. There has been an added dimension to the requirement which is to minimize or eliminate the VOC ( volatile organic content ) from paints which result in Ozone depletion, product being carcinogen, wastage etc.  They have successfully introduced Water based Acrylics, polyurethanes and Epoxies. Over the years, they have been able to greatly rationalize the costs due to improved technology and availability of raw material.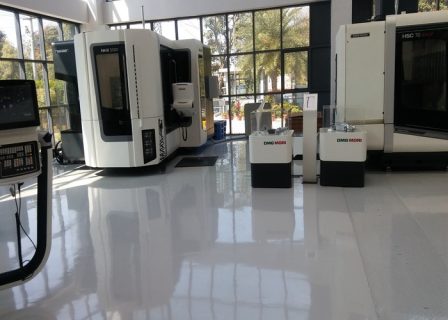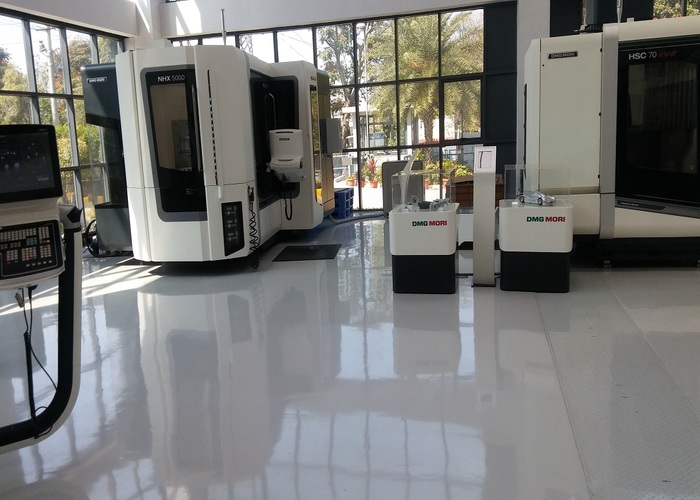 Infrastructure / Construction Industry is in a constant churn due to continuously changing landscape involving requirements of quick hand over of construction, scarce availability and ever increasing costs of skilled labour, raw materials such as sand, bricks, steel and cement coupled with stricter Government regulations. In addition, the clients have started insisting for tailored products and coatings for specialized applications. For example:
Replacement of Ceramic tiles, natural stones with joint free easy to lay Epoxy & polyurethane floor coatings which can be quickly laid. Suited for Factories, pharmaceuticals, Kitchens, Godowns.
Conventional emulsion wall paints have given way to Elastomeric emulsion paints doped with silicones for water repellence. Further development has been water based PU's and epoxies coated as anti fungal, anti microbial interior coatings for food and pharma industry. Employing machines such as airless spray guns, surface grinders etc have drastically reduced time and labour costs associated with the work.
Construction chemicals such as * Elastomeric roof water proofing * Roof Thermal insulation coatings * Superplastizers for quick / delayed setting with high strength of concretes *Quick set concrete repairs * Grouts * Underwater proofing of tank has made the life of builders easier with assured results.
Wood has been omnipresent for ever in our daily lives with its extensive use in form of our house constructions, furniture, packing and lifestyle products. However good the wood maybe, it is imperative that its life and appearance is largely dependent on the coatings that are applied. Over years, Enamels, varnishes and melamines have given way to superior coating products such as polyurethane sealers & clear coatings which can be solvent or water based. These coatings have offered high quality final products with superior results with respect to finish, wear and stain resistance, surface hardness at low costs.
Marine Industry is a vast Industry with millions of people dependent on it for their subsistence. Marine Industry includes fishing boats, ships, Barges, Naval ships etc and these utilities need protection from exposure to very harsh environment and sea water.  Specialized Marine paints include products such as Heavy duty Primers, tie coats, Anti skid deck coatings and Ship hull Anti fouling paints which increase the life of the structures and at the same time offering protection of hull from corrosion and freedom from attachment of plant & animal life of the marine ecosystem. As per directions of IMO ( International Maritime Organization ) we have also developed TBT free anti fouling paints.
Sports Industry lately has been a booming activity world over due to increased awareness in creating sports infrastructure in educational institutions and community living.  This concept has spawned mushrooming growth in setting up of outdoor & indoor courts such as basketball, tennis, Badminton, skating.  Our offer of composite Synthetic hard & cushion courts along with Polyurethane systems as floorings have huge demand due to easy & simple laying along with low costs.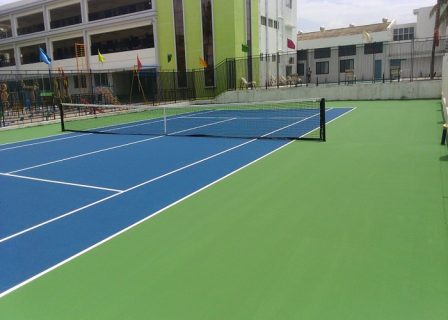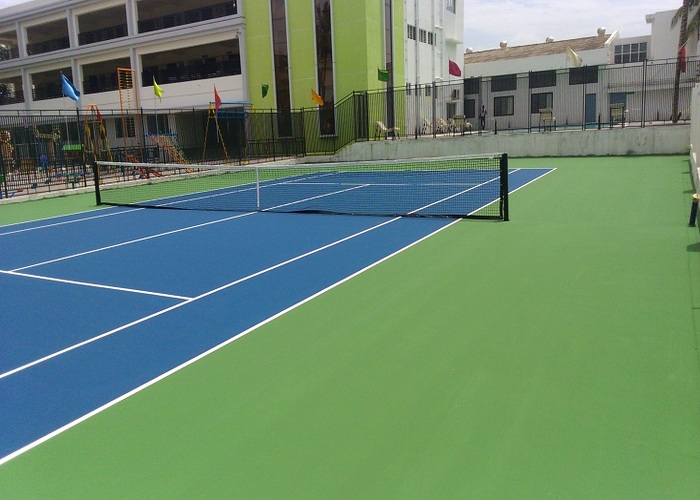 Africa
"The continent of Africa with its constituent countries is varied in its economic development. However, on the whole, it is in a trajectory of fast growth in Infrastructure and Industrial growth and we believe that it has a huge potential in absorbing new products and technologies in the coming decade.  African continent is poised to accelerate growth in constructions, Industries, Educational institutions and due to its demography and size, offers lots of opportunity. However the challenge lies in offering cost effective solutions and tailored products which can be consumed in bulk and we are up to it.
We wish to share our experience and technical strength in offering optimum solutions in association with the local companies in different countries in Africa. We find the African continent very exciting and look forward to expand our presence," Amit Mathur, Director, explains.
Mathur concludes by saying that Africa is an important continent whose time has come to improve upon its infrastructure. Barring few, there is largely some semblance of political stability in most of the African countries who now want to pursue prosperity and offer new technology to their citizens. However, there is dearth of knowledge about good practices and product availability in their related areas. The company wishes to fill this vital gap for which it is looking for good associates with whom they could work in synergy. Mathur Corr Tech can offer their products and technology while associates can bring to the table their knowledge about the market, its requirements and handle the local issues.
European & North American products are expensive owing to cost structure. Since India has been a huge consumer by itself, over years, there has been spurt in R&D, transfer of technology with many Multi nationals setting shop here due to excellent cost advantage. This experience can be leveraged by users in Africa to their advantage.
For more information Contact:
AMIT MATHUR
Director – Technical
+ 91 9944949490