Systel Engineering Ltd is an East African Company with its Headquarter in Nairobi-Kenya. The company offers specialized services in the field of Power Section, Water & Waste water Technology. They provide a wide range of high-quality products and services in these areas that is satisfactory, specific to their Client's needs and requirement. The firm supplies, services and ship HIMOINSA diesel generators and their parts to East African Market.
As a distributor for Himonisa Generators in Kenya they carry a variety of engine parts and components related to HIMOINSA Generator Engines. SYSTEL assures its clients better-quality generators that meet both European and East African standards. Standards of quality and reliability. The Generators are exceptional in quality and reliability ; every purchase comes with a full guarantee and after sales services.
Himoinsa
HIMOINSA, part of the Yanmar Group, is a global corporation that designs, manufactures and distributes power generation equipment, from diesel and gas generator sets, lighting towers and control panels, to hybrid generators and generator sets ready to be incorporated into solar power systems.
Founded in 1982, HIMOINSA is in Murcia, South East Spain and today is a multinational focused on manufacturing and distribution of Power generation systems capable of satisfying any needs that require a continuous, clean and efficient energy supply.
At Himoinsa they manufactures all the components of a generator set in its factories to adapt the product design to the specific needs of each project, offering technical consultancy, feasibility studies and certifications, even before an order is formally made. They have 8 Factories and 13 Subsidiaries around the world and have the following production lines:
Maintenance and Services
HIMOINSA, the world´s leading original generator manufacture. Their service centre at Systel Engineering is a fully authorized service centre for Himoinsa generator with outstanding quality services for your generator. Whether you are looking for advice, repair or service work, we offer full package – coupled with the unique expertise.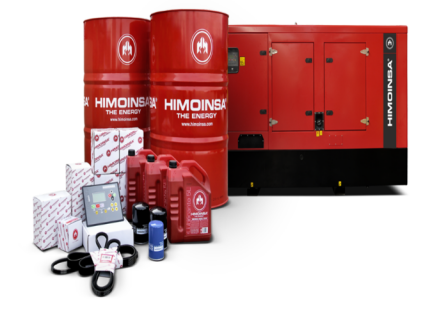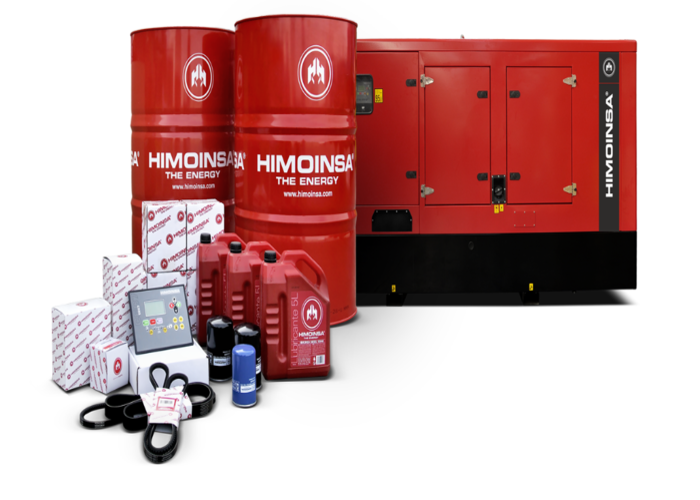 Systel Engineering's HIMOINSA accredited service center has the following;
– Spacious and well-lit customer service area
– Equipped with professional tools
– 24/7 Help desk
Their Services offer generator repair that include:
– Overhaul of all sizes
– Execution of annual maintenance contracts
– Preventive maintenance tasks
– Assessment of repairs
HIMOINSA's engineering team has managed to reduce acoustic emissions requirements level of noise from the containers (this are engines with higher range up to 2MW,40 ft container) to 78dBA at 1 metre, example through its distributor Ocktom Limited supply of 20MW, 40-foot containers that deliver a constant 20MW of power into the grid The goal for us to identify the purpose and goal for the project is to select the best possible technology: low-emission engines designed specifically for CM applications; engine models that consume the lowest fuel and can be adapted for a natural gas supply if so required by the project and legislation in the years to come. We offer a complete product range developed to offer the maximum efficiency with the commitment of ensuring that the environmental standards are met accordingly. From the beginning our commitment has been on the improvement of our products to be a cutting edge of the market demands. This is using the latest technologies, design software and structural calculations, specialised robotics and a totally automated production system that culminated in the serial manufacture of any line of products which always complies with the strict requirements of the ISO quality standards.