In June 2019, the Rwandan Military Hospital opened a new wing aimed at helping reduce the time patients spend waiting for doctors. The two-level building will be a one-stop centre where patients can access all services without moving across the hospital trying to find different services.
The new wing was expected to ease also the waiting time patients spent waiting for doctors since doctors will be available for a whole day while in the past they were working different shifts due to a lack of enough consultation rooms.
Search for construction leads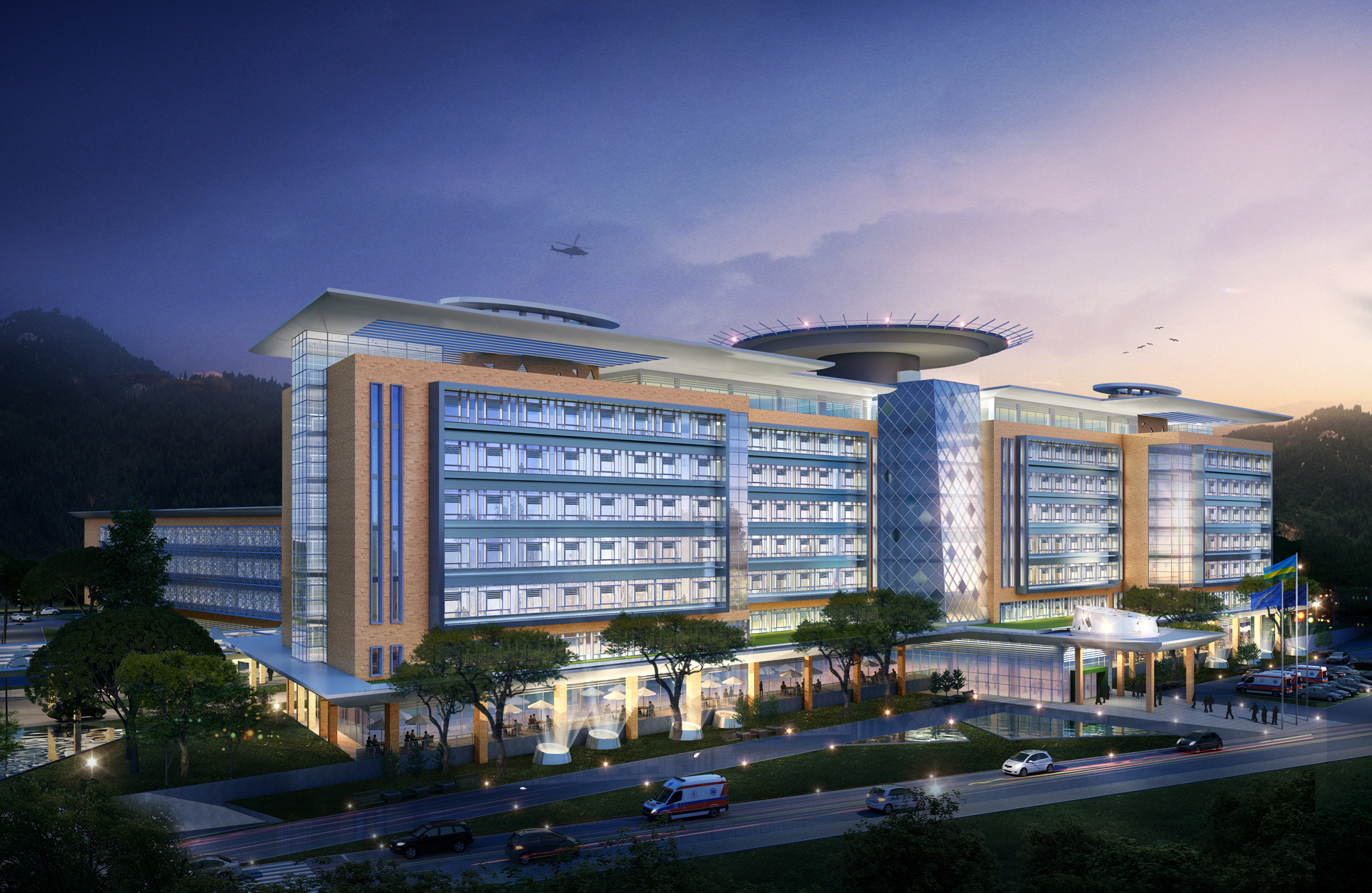 Reported in June 2014
Rwandan Military Hospital to build VIP wing
The Rwandan Military Hospital in Kanombe has laid out plans to construct a special VIP wing. The project will cost the government US$3m.This is in line with the country`s vision 2020 as stated by the hospital's public relations and communications officer, Sonia Kalibagiza.
The private wing will have 28 rooms, two presidential suits, living rooms and provisions for a conference meeting. This is in the case that a VIP wishes to conduct a press briefing, meeting or host visitors from their ward. Construction works that began in October, last year, are scheduled to last 15 months.
The VIP wing will cater to the needs of senior government officials, diplomats and the rest of the public that are able to afford being treated at the facility. Kalibagiza added that the hospital is aspiring to be the regional health hub as they will be able to provide quality health care.
VIP healthcare in the country is being offered at University Teaching Hospital Kigali and King Faisal Hospital, Rwanda which will be complemented by the Rwanda Military Hospital once completed.
The hospital was built in 1968 as a military referral hospital. After four years of exclusive service to members of the military, the 1994 genocide saw it open doors to the general public. It now treats 80% civilians and 20% military.