The African richest man established two companies in Kenya in 2017 with plans to establish a Dangote cement plant in Kenya. Dangote Cement Kenya Limited, which focuses on cement manufacture, and Dangote Quarries Kenya Limited, which would handle limestone mining, were the two companies in which Dangote was to own a 90% stake, with the remaining 10% controlled by some local shareholders.
Read also: Construction of Calcined Clay Cement Plant in Ghana, the Worlds Largest
An agreement to build cement plants in many African countries, including Kenya, was purportedly reached at the time by a Chinese company and Nigeria's cement juggernaut Dangote Group for US$1.487 billion. The county administration had already given Dangote permission to explore for limestone in Kanziku-Simisi in the Kitui South sub-county because he had long expressed a wish to build a plant in Kenya.
According to him, serving the local market in the investment hub of East Africa, the two plants in Kenya would generate 1.5 million metric tons annually each.
Upon William Ruto's inauguration as Kenya's fifth president, Dangote showed up surprisingly. As a result, Kenyans began speculating again that he would now be able to advance his investment plans in the country and get the cement plants up and running. Hence, Dangote's attendance served as a reminder and likely a sign of things to come for Kenya's cement industry.
The investor stated that they had been working with Sinoma for a long time and expressed confidence in the company's ability to deliver the planned projects during the time Dangote Cement's plans for Kenya were still in the works. The move was lauded by Kenya's Ministry of Industrialization, Trade, and Enterprise Development (MoITED), which said that Dangote's investment was a welcome contribution to the country.
Reported on March 28, 2014
Dangote Cement to venture into Kenya
Nigeria-based Dangote Cement is planning to enter the Kenyan market. The company wants to buy a cement firm in Kenya and has already sent emissaries to look at Mombasa Cement and the National Cement Company owned by Devki Group. This comes barely a month after the firm began building a cement plant at Mtware in southern Tanzania.
Going by Dangote Cement's financial muscle and aggressiveness, an unprecedented battle could be in the offing. The firm's entry into the Kenyan market is likely to shake up the market, especially since the country's production capacity has been running ahead of consumption for over a decade with the excess supply sold in the regional markets.
If the Dangote cement project goes through, it will mean a powerful new competitor will be present in the Kenyan market; enough to send shivers down the spines of the country's other cement companies.
Bamburi Cement is currently Kenya's biggest producer with a production capacity of 1.1 million tonnes per annum. Other major local producers include ARM Cement and East African Portland Cement Company. Dangote's Mtware cement plant, whose construction began last month, is expected to increase Tanzania's cement capacity by 1.5mn tonnes by the second quarter of 2015.
Old Mutual projects that the East African region will experience an over-supply of cement by 2015, with the entry of new players and further capacity enhancement by existing cement firms. This is expected to result in downward pricing pressures more likely to benefit consumers in the East African community, simultaneously raising concerns about the long-term profitability of the industry.
Cement prices in Kenya currently range between Ksh700 (US$8) and Ksh750 (US$8.5) per 50kg bag while in Uganda, the average price is Ush32, 000 (US$12).
Sep 2o14
Proposed Dangote cement factory in Kenya: production capacity revised to 3 million tonnes per year
The proposed Dangote cement factory in Kenya is now set to produce double the initial planned capacity, indicating the rise in demand for cement in Kenya. The announcement, made in the company's trading update, could also fuel price wars for cement in Kenya.
The company said it was reviewing plans for Kenya, with a proposal of increasing the cement production capacity from 1.5 million tonnes per annum (MTA) to 3MTA.
The proposed Dangote cement factory in Kenya will be set up in Kitui County in the Eastern part of the country. The plant was expected initially to cost US$0.355bn but the cost could change following the revising of the production capacity expected from the plant. The expected price war could come in since the cement supply will now increase.
Although there is demand in the Kenyan cement industry, the country has been supplying the market fully and the excess is sold outside the country. The expected rise in demand for cement in Kenya is also being fueled by increased construction activity in the country, which has been due to increased demand for housing and facilities in the real estate markets.
Reports indicate that Kenya has a seven million tonnes supply capacity per year when demand is to the tune of 4 million per year. The plan to increase capacity for the Dangote cement factory in Kenya has already caused opposition, with stakeholders noting that it could affect prices.
Bamburi cement, the largest cement producer in East Africa, has already outlined measures to benefit from Kenya's ambitious infrastructure spending plans. The market demand for cement is increasing due to the rise in infrastructure construction projects and real estate markets. Bamburi recorded a profit of US$26.2m in the first quarter of 2014, although profits slumped by a 28& margin.
Reported on November 14, 2018
Dangote bids for Kenya's ARM Cement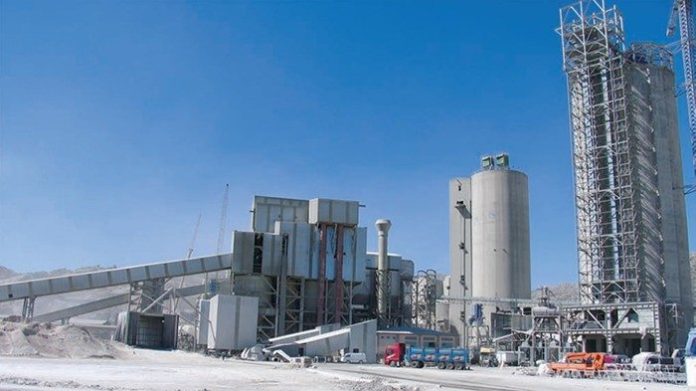 Aliko Dangote, Africa's richest man, and owner of Dangote cement in Nigeria have revealed to be among the bidders for Kenya's struggling ARM; a cement maker company currently under the administration of accounting firm Price water house Coopers (PwC).
The Nigerian businessman, without naming the acquisition target; which in his opinion fits the ARM company, said he is in talks about buying it. "There is a company which has operations in Tanzania, Kenya, and Rwanda which we are in talks with to see if we can take it over," he adds.
ARM Cement
ARM's portfolio in Kenya includes a clinker and cement grinding plant in Kaloleni and a cement grinding plant at Athi River. The company also manufactures imports and sells cement in Rwanda through its wholly-owned subsidiary, Kigali Cement Company. In Tanzania, ARM runs limestone, clinker, and cement plants through its subsidiaries, Maweni Limestone Limited and ARM Tanzania.
The company has been facing a number of challenges due to severe electricity rationing, inadequate supply of coal, and stiff completion in the market. This has resulted in a negative equity of US $23m meaning that current shareholders will suffer a major dilution if a takeover deal is concluded.
On their side, the PwC said the process of selling ARM or part of its assets was being handled by South African banking giant Absa, which was appointed as the transaction adviser.
"Various parties have been in contact with the administrators expressing interest in the company's businesses and assets in both Kenya and Tanzania," the administrators said in a report to ARM's creditors.
More bids are set to be received until December 3, after which shortlisted firms will be allowed to start their due diligence, including interviewing management.
Dangote Cement
Dangote Cement, which has about a 45% market share in sub-Sahara Africa, has long held an interest in venturing into Kenya – with plans underway to build two cement factories by 2021.
Dangote admitted that Kenya is of its priorities and said there are plans to build two plants of 1.5 million tones annually. If the deal sails through, Dangote will take over the manufacturing premises, well-established distribution networks, and mining licenses.