In December 2015, the Metolong Dam was inaugurated during a large celebration in which King Letsei III of Lesotho was present.
Construction of the 83-meter high Metolong dam was started in 2013 and the dam now provides treated bulk water to communities in five areas including the capital of Maseru and surrounding towns of Teyateyaneng, Morija, Mazenod, and Roma.
The MDWSP, which cost $450 million, was funded by multiple partners including the World Bank, the African Renaissance and International Cooperation Fund of the Republic of South Africa, the European Investment Bank, the Saudi Development Fund, the OPEC Fund, Kuwait Fund, Arab Bank for Economic Development in Africa, Abu Dhabi Fund for Development, Millennium Challenge Corporation, and the Government of Lesotho.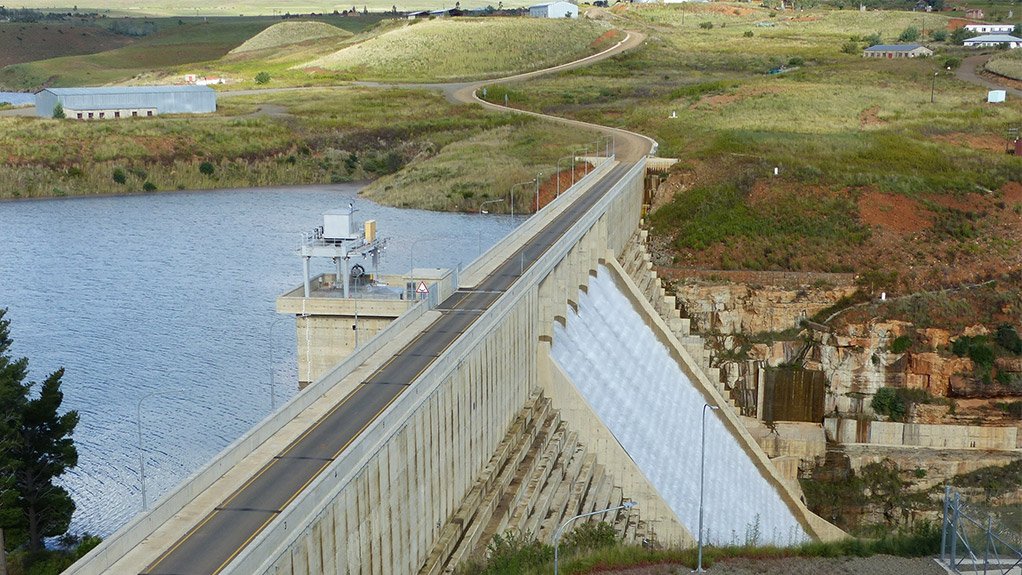 Reported in May 2014
Lesotho's Metolong dam is to be completed in September
Fly ash product manufacturer and project supplier Ash Resources has stated that the Metolong dam will be completed in September 2014. This is after missing its targeted April completion date, as a result of heavy rainfall in the area. The Metolong Dam forms a key component of the Metolong Dam Water Supply Programme (MDWSP), in Lesotho.
Metolong, an 83m-high roller-compacted concrete (RCC) dam, with a design crest length of 280 m, is being constructed on the Phuthiatsana River and forms part of a larger program designed to cater to the long-term water needs of the lowland areas in Lesotho. The project is being implemented to convey potable water from the Metolong dam to Maseru and its surrounding towns which had historically suffered from water shortages.
Ash Resources has supplied some 22,000 tons to date of its classified siliceous fly to Sinohydro, the Chinese contractor for the Metolong dam project, which included the development of the inlet tower and associated pumping station. A further 11,000 tons of fly ash would be required to complete the dam contract.
Construction of the raw water treatment works being carried out by a separate contractor is now also in progress. Ash Resources had also delivered around 4,000 tons of fly ash to other contractors and ready-mixed concrete producers for the construction of the MDWSP's water purification works, a raw-water reservoir, and portions of the pipelines.
Meanwhile, Sinohydro established an on-site batch facility to provide the estimated requirement of 280,000 m³ of RCC and 40,000 m³ of conventional vibrated concrete (CVC). On completion, the dam will have a designed capacity of 53 million cubic liters with a 210 m crest length and a reservoir with an upstream reach of approximately 16 km.
According to Ash Resources, a high fly ash content in the RCC for construction of a dam helps to control the heat of hydration during mass concrete pours and Sinohydro accepted mix design recommendations for the RCC mix to contain 66% and the CVC mix 52% of Ash Resources' siliceous fly ash.