The Ethiopia-Djibouti Oil Pipeline Project features a 767-kilometer natural gas pipeline.  It stretches from the Calub and Hilala gas fields in Ethiopia's Somali (formerly Ogaden) region. Thereafter, the pipeline goes into a new port east of Djibouti City in Djibouti.
Quite impressively, it boasts a 12 billion cubic meters per year capacity. At an estimate, 10 billion cubic meters is said to be for export to China. The project's ownership, as well as operation, is under the expertise of a subsidiary of the Golden Concord Group Limited, GCL-Poly.
On December 2019, Ethiopia's Parliament gave approval for the Ethiopia-Djibouti Oil Pipeline Project's construction. However, as of September 2021, reports indicate that there has been no substantial evidence that construction works for the US$ 1.14 billion project had begun.
The delay has been attributed to the security and political risks to the gas and oil sector within the region.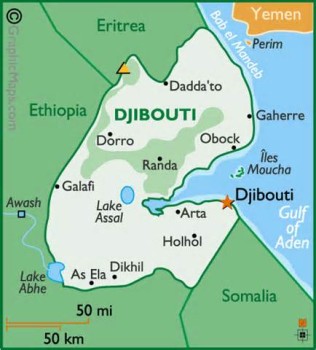 Reported On 25 Fed, 2015
US$ 1.4bn Ethiopia-Djibouti oil pipeline project given a green light
Construction of the US$ 1.4bn Ethiopia-Djibouti oil pipeline has got authorization to commence. The agreement signing between the two countries was on February 7 this month. According to the Ethiopian Ambassador to Djibouti Suleman Dedefo, the project will take three years.
The oil pipeline measures 550km in length. It will stretch from the Djibouti port to a fuel depot in Awash and find its way via Ethiopia's eastern town, Dire Dawa. Awash, will then receive fuel distribution as a result of the project.
The oil pipeline construction project's management will be by the US-based African infrastructure development company Black Rhino. The signing was by Ethiopia's Minister for Mines, Tolosa Shagi.
Alongside Djibouti's Minister for Energy in charge of Natural Resources, Ali Yacoub Mahamoud as a witness. The fuel reservoir project's potential strives to minimize fuel transportation costs in the region and reduce the usage of trucks ferrying the fuel from Djibouti to Ethiopia.
At the moment, Ethiopia imports petroleum using trucks with benzene imported from Sudan to the local market. Other oil products from the Djibouti ports make up 80% percent of total oil imports.
Black Rhino Group and MOGS (Mining, Oil & Gas Services) had submitted a proposal for the oil pipeline project late last year.