Back in 2014, the Makhado Bulk Water Project was launched and had plans for completion by 2017. While commenting on the R515 million project in 2021, the deputy minister, Dikeledi Magadzi said that it would be complete by December of that year. In both instances, the project was not completed. However, last year,  the Government said that it will finish the project in 2023.
Also Read: South Africa's Vaal Gamagara Bulk Water Supply Scheme Receives R10 billion Commitment
The Makhado Bulk Water Project is an extension of the bulk water supply from Valdesia to Mowkop in Makhado. As a whole, it strives to increase the water supply to 39 villages west of the Louis Trichardt region, Tshikota, and Louis Trichardt specifically. Limpopo DWS spokesperson, Mamikie Moloto through an official statement said that over 90% of the work had been done.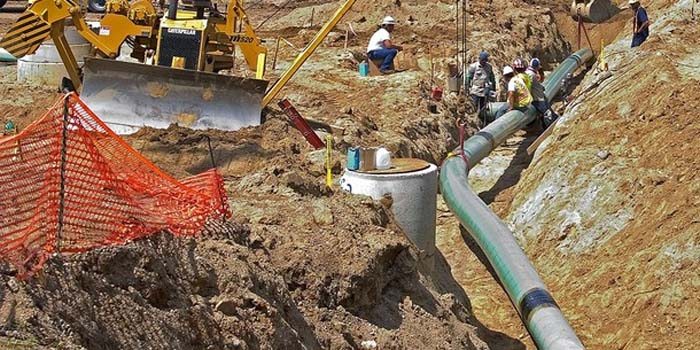 Reported On 13 Oct 2015
South Africa: Makhado bulk water project on track following R97-million order
Fluid conveyance and pumping solutions expert Incledon will supply steel pipes, fittings, and valves worth more than US $7.98m to the Makhado West Bulk Water Supply scheme project in Limpopo.
This water project was established as a partnership between the Department of Water Affairs (DWA) and Makhado Local Municipality due to severe water shortages. This will help supply potable water to communities in the region.
According to a sales representative from Incledon, At White, the firm will supply up to 16km of 750mm and 800mm of steel pipes which have ends prepared for site butt welding with epoxy lining and fusion firm polyurethane coating. There will also be fittings and valves for the 800mm and 750mm diameter Valdezia to Mowkop gravity line.
Overview of the Makhado Bulk Water Project in South Africa
The gravity line for the water project has two sections. The first section starts at the 16ml concrete-reinforced Valdezia reservoir. It features a 544l per second design capacity and a DN 800 steel line which ends in Node t1.
Meanwhile, the second section has a 412l per second design capacity and a 750 DN steel pipeline ending at the booster pump station. Manufacturing companies are also required to draw up quality control plans (QCPs). Upon which, are subject and need approval before they can begin their work.
According to White, the first pipes for the water project aims to reach the site by mid-February 2015. It will be done according to priority as per DWA Construction. "The contract involves the supply of more than 16 km of 750 mm and 800 mm diameter steel pipes in 18,2 and 19,2 m lengths.
In addition to the preparation to the ends for site butt welding with epoxy lining and fusion rigid polyurethane coating. The contract went out on tender in September 2013. In June 2014, the contract was awarded to engineering contractor Meetse Civils, which tendered with Incledon on this project. The contract was signed and the order was issued in July 2014," he explains.
"Quality will not be compromised, as a third-party inspector will inspect all the products to make sure they comply with the specifications laid down by the DWA," White said. Before manufacturing the pipes, manufacturers had to draw up quality control plans (QCPs). Furthermore, they had to receive approval before commencing with manufacturing.