Selecting the best windows is an important step in building a new house. Window design and quality can affect a lot — energy efficiency, appearance, natural light, and the ease of window operation.
Depending on your preferences, a certain style or material may be better suited for your home, but design quality is another important factor that should be considered. Some of the more streamlined, high-quality designs can make things easier when it's time for homeowners to winterize windows each year.
Wondering which windows are best for your new house? Take a look at some of the top window options available to find your favorite.
Double and Single Hung Windows
Double and single-hung windows are one of the most popular selections for residential buildings. Double and single-hung windows are designed to slide open easily, and various window sash layouts allow homeowners to select a style that they find the most attractive. One of the benefits of more intricate single and double-hung windows is that they can cast beautiful shadows throughout the day, which some homeowners find attractive. With that said, double and single hung windows often require maintenance over the years in order to keep the sash opening and closing smoothly and without too much friction.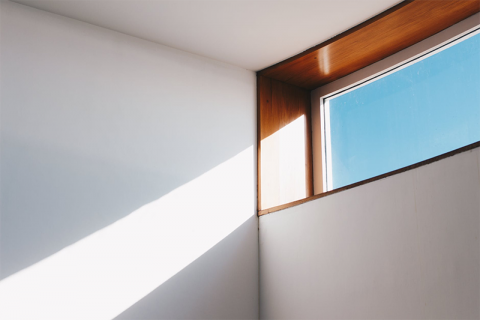 Casement Windows
Casement windows are one of The Best Window Options for homeowners who prefer a 'swing-out' style. Built with sturdy hinges on one side, casement windows are easy to open outwards, providing instant airflow and ventilation. Another great benefit of new construction vinyl casement windows is that they are often crafted with three continuous seals of weather-stripping along the edges, which makes them much better equipped to prevent drafts. Having this extra layer of defense is great for helping the windows last longer and for keeping the heating and cooling bills down, as drafty windows can dramatically reduce the home's overall energy efficiency.
Slider Windows
For those who still prefer the security of a sliding window but aren't so thrilled about shoving the sash up and down, slider windows are an excellent solution. Rather than moving vertically, the sash slides horizontally, offering a unique alternative. Slider windows are made in a wide range of sizes, and they're a great style to look into for rooms that have limited vertical space, like basements, attics, and other areas with low ceilings.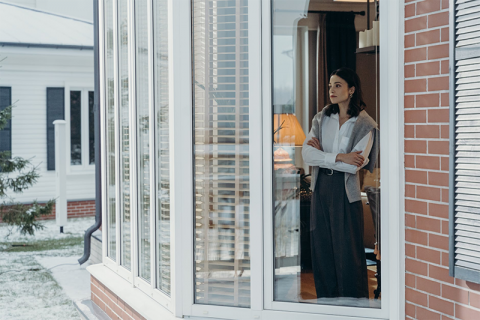 Bow and Bay Windows
For a boost in natural light, bow and bay windows are an excellent option for including in designs for a new home. Bow and bay windows gently curve outwards from the main wall, creating a lovely rounded window space on the interior of the home. This unique window design is excellent for boosting natural light inside the home and increasing the views to the outside world.
Window Trim and Shutters
While window design is obviously important for functionality, another important aspect of selecting the right window design is to create the perfect aesthetic and style that homeowners will love. Thus, it's always a good idea to create the whole picture when choosing the right windows for a new house. Including trim and shutter detailing can help homeowners get a better idea of how the finished product will appear. While some may prefer bare windows that can be dressed up with curtains from the inside, others may prefer custom exterior shutters and colorful trim designs that add an extra flair to the home's exterior.
Selecting the right windows for a new home can be an exciting part of the design process! Be sure to consider all the options and visualize the finished product to get a good idea of your favorite window options.