[vc_row][vc_column][vc_column_text]
Surveying is the technique, profession, and science of determining the dimensions and contour of the Earth's surface. This science has existed in one form or another for decades; the pyramids in Egypt and Stonehenge in England are believed to have been created with the assistance of an ancient surveyor. It is an essential element of civilized society. Working with a combination of skills derived from physics, engineering, law, and the mathematics, surveyors are well trained to accurately measure flat and three-dimensional points, as well as the distance and angles between them. As in most things technical, advances in technology have brought about dramatic changes in surveying. The remarkable advances have been made in techniques and systems for mapping such as laser mapping and scanning systems for topography, positioning capabilities and computer processing abilities. According to Joshua Azorliade of Quest Consolidated Limited one of the leading Surveying, Mapping and Geographic Information System (GIS) consulting in Ghana, all these advanced surveying equipment promise greater accuracy and precision, durability, and robustness.
GPS
Arguably the most revolutionary pieces of equipment for surveyors came with the advent of Global Positioning System (GPS). GPS is a more secure and fast way to measure a vast piece of land without having to waste so much time to determine the area you are trying to ascertain.
The GPS tool works as a type of triangulation which does not involve any angles but is actually a trilateration, which only means that it is a method to find the positioning of some objects using simple geometry. This entire task is orchestrated by satellites. The GPS receiver will find the coordinates and measurements of the distance desired using the radio signals' traveling time. To get to a traveling time accurately, the system will use the time the signal took to reach the receiver times the speed of light and by doing so it will have the exact distance to the satellite.
The introduction of GPS into surveying, followed by the advancement to real-time network capability has been a major step in the surveying industry. Now, coupled with modern communication methods of radio or cellular transmission to permanent base stations, the GNSS rover has become one of the most valuable tools in the surveyor's toolbox. According to Dave Beattie of Autobuild in South Africa, their GNSS systems are very popular in Africa.
"Our Comnav Sino GNSS is very popular in Africa. It is very robust, thus suiting African conditions, very easy to use, accurate and highly reliable. The T300 can be configured to communicate with other GNSS makes. The manufacturer uses sophisticated algorithms in the GNSS software that minimizes multi-pathing and ensures consistent accuracy," he adds.
Moreover, according to Johan Kok the divisional manager at V.I. Instruments in South Africa, another thing that makes their GNSS systems popular in Africa is the fact that, they are very reliable receivers and sell at extremely good prices.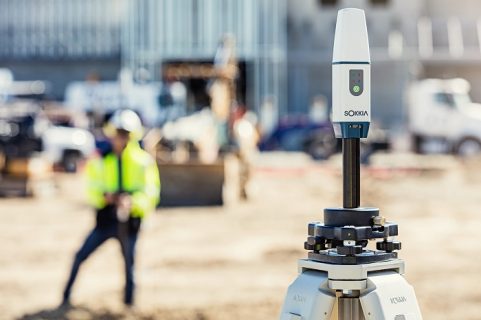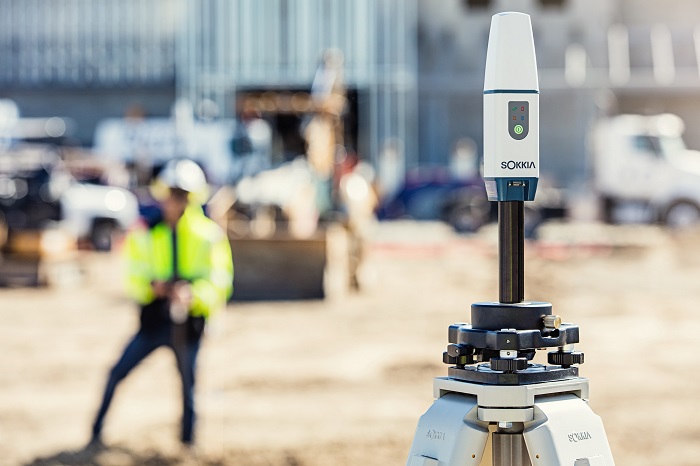 Mr. Colin Middleton of Middleton Survey and Laser Limited mentions that, Sokkia is a recognized Global manufacturer that produces quality surveying instruments that last the test of time. "Moreover, used quality instruments represent good value investment at an avoidable price," he adds.
"In Kenya, the SP80 GNSS Receiver is the most popular due to the fact that it is scaleable when it comes to deployment, user friendly and cost effective," adds Mr. Eric Nyadimo the Managing Director at Oakar Services Limited in Kenya.


The rotary laser level
This is another handy tool when it comes to site grading, pouring concrete, installing fences or laying foundations for buildings. Indoors they are also used for drop-ceilings and other functions which may require a level surface.
In the market today there are both indoor and outdoor models though some manufacturers provide models that work in both environments. Outdoor varieties come with laser detectors because the laser cannot be seen with the naked eye in the stronger light found outdoors. The detectors also provide the added advantage of doubling the range of the laser.
A full outdoor kit will should include a tripod, grade rod and laser detector. Indoor models don't require the detectors since the laser is more easily visible but some manufacturers will provide some as an added bonus. In some cases where you may have to buy your own detector make sure you match the right detector to the right beam. Green for green and red for red laser beam.
The indoor models should come with a wall or ceiling bracket.Another key distinction between modes is the mode of leveling, auto or manual. In the case of manual you have to level the equipment manually using thumb screws and bubble vials. Though the manual model is accurate enough, if the equipment is bumped slightly it is likely to give inaccurate readings.
Stonex in Italy mentions that, accuracy, credibility and high performance are very important if the surveyor is to achieve a professional job according to the client's requirements.

3D Laser Scanning
This kind of surveying technology makes it possible for the surveyor to capture and utilize huge volumes of 3D data in a span of environments and is quite suitable for measuring heritage sites, historic buildings and facades along with applications in detailed petrochemical and industrial environments. 3D Laser Scanners are also well suited for surveying projects like highways, tunneling projects or hazardous sites where traditional survey instruments may not be well suited. According to Sam N. Husseini the Regional Manager, Middle East and Africa at FARO in Germany, their Focus 3D Laser Scanner S150 is the most popular as it is the mid-range scanner and it is used indoors and outdoors for all applications and industries.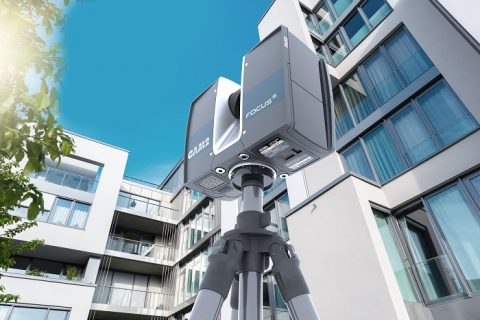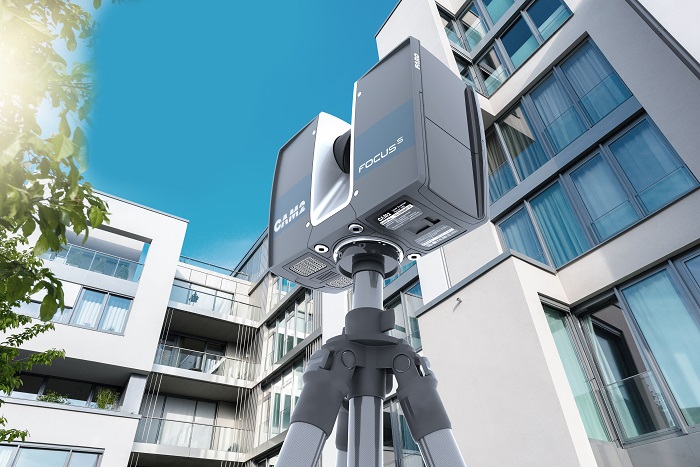 Mr. Erik J. van Duffelen of Initio Africa in South Africa further mentions that, the bottom line when it comes to modern survey equipment is simplicity of use, mobility and accuracy. "Send a custom flight plan to the Sirius Pro with MAVinci software, then simply hand-launch the unmanned aircraft system (UAS): Automatic flight planning, simple hand launch and autopilot-assisted manual control, high accuracy GNSS RTK mapping eliminates the need for GCP's, fully operational up to wind speeds of 50km/h and gusts of 65 km/h, high resolution 16MP Fujifilm X-M1 camera onboard and advanced post-processing and evaluation software," he adds.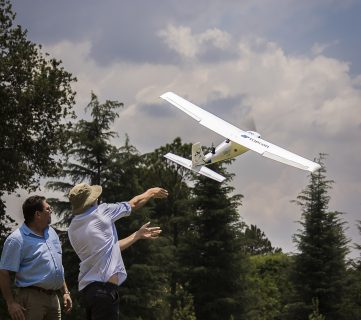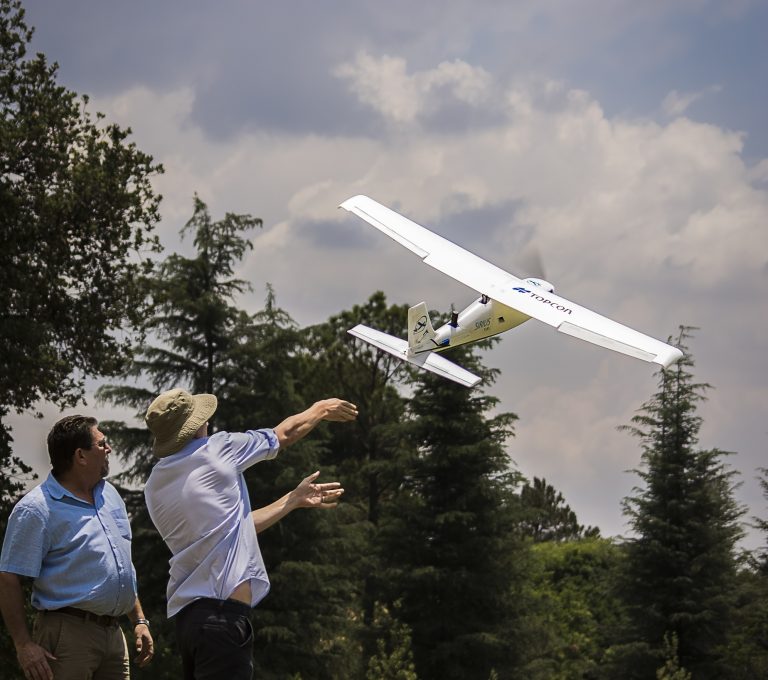 Warren Thole of iQlaser a company famously known for their FARO Focus and Ebee plus products notes that reliability, ease of use and support are the key factors to consider when purchasing surveying equipment.
However, according to Rahul Hari of Horizon in Singapore, product specifications, brand reputation and after sales support are also key if the client is to get value for money.
The art of surveying requires a good working knowledge of math, physics, engineering, and even law. The professional surveyor will be highly trained in his or her field, capable of performing a multitude of measurements, using the various modern tools and equipment that epitomize serviceability, ease of use and durability as Mr. Felix Orina of Orbital in Kenya confirms. Surveyors have, and likely always will be, an important part of developing infrastructure and maintaining a civilized society.
Contact our contributors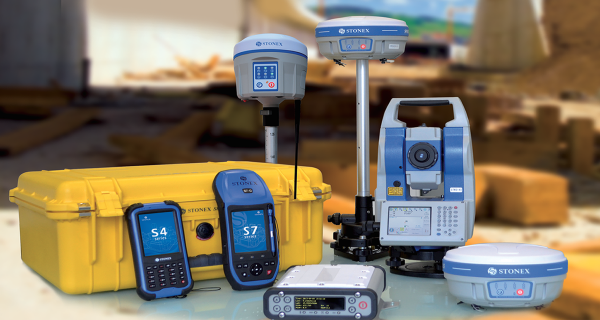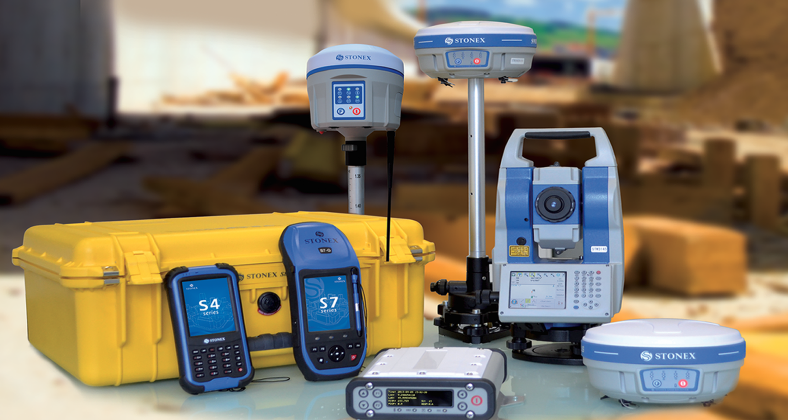 (Italy)
South Africa
South Africa
Germany
South Africa
Middleton Survey and Laser Limited
UK
Quest Consolidated Limited Ghana
Kenya
Singapore
Kenya
South Africa
[/vc_column_text][/vc_column][/vc_row]