A reliable standby generator is crucial to ensure a continuous power supply should there be a power outage. If you've gone so far as to research the best generator for home use or your business, you'll want to find the best backup generator that gives you value for money.
With so many options available on the market, it can take time to determine which generator to choose. Consider factors such as cost, quality of components, and lead time to make an informed decision.
This blog will explore the best standby generators that offer excellent value for money. Whether you are looking for a generator for your home, small business, or industrial facility, this guide will help you find the right generator that fits your specific needs and budget.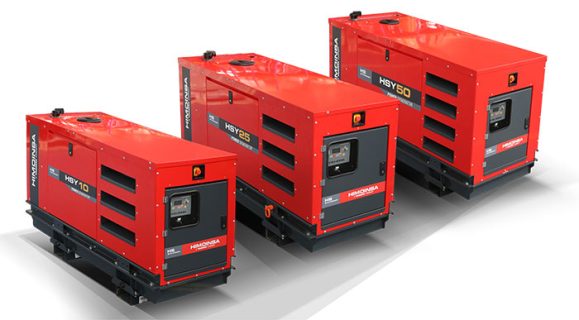 Which are the best standby generators on the market? 
Choosing the best standby generator can be a daunting task. Still, by considering the components used in its construction, you can better understand its performance and reliability.
Using engines from leading brands such as Perkins, Yanmar, Doosan, CAT, and Baudouin and alternators such as Stamford UK, Leroy Somer, and Meccalte ensures that the generator is built with quality components that are designed to last. These components have been tested in various applications, and their reputation for reliability is well-established.
Also, the cost of manufacturing standby generators in European countries is lower compared to other regions, making them excellent value for money.
Both these factors can help you purchase quality equipment built to last and of good value. This is especially important if you need a standby generator for critical power needs, such as hospitals, data centres, or industrial facilities, as the cost of downtime can be high.
Value for money standby generators
If you are looking for a standby generator that is affordable and built with quality components, then we recommend considering Himoinsa and Teksan.
We like both these brands because;
You can be confident in the quality of the equipment as these manufacturers are well-established and have a proven track record of delivering reliable and efficient generators.
The cost-effective manufacturing process allows you to purchase quality equipment without spending as much money.
The wide range of available models means you can select a generator that meets your specific needs, whether for residential, small business, or industrial use.
Both Himoinsa and Teksan are worth considering if you want a generator that provides reliable performance, efficiency, and excellent value for money.
If we find one drawback of these generators, it would be the lead time. Due to their high demand, you may have to wait for the production and shipping of the unit, which can vary based on the specification. A higher spec unit or a bespoke build will have a longer lead time than a UK manufacturer.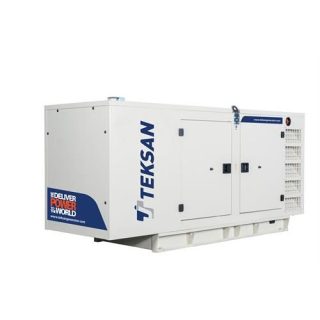 How do you know which standby generator to buy?
There are several factors to consider when choosing a standby generator:
Power requirements: Determine the amount of power you need by evaluating your electrical usage. Consider the number of appliances and devices needing power and their power consumption.
Fuel source: Standby generators can run on different fuels such as natural gas, diesel, or petrol. Consider which fuel source is readily available and most cost-effective for your location. Generally, diesel generators are a more fuel-efficient option. This article might be helpful when choosing.
Size and weight: The size and weight of the generator will impact the ease of installation and mobility. Consider the available space and your ability to move the generator if necessary.
Noise level: Some standby generators can be loud and disruptive, so consider the noise level and placement location that will minimise the noise or look at housing and exhaust mufflers to help keep the peace.
Price: Standby generators are various prices, so choose a generator that meets your requirements and budget. Remember to take into account the cost of installation and running the generator.
Brand and components: Consider the brand and components used in the construction of the generator. Look for generators that use quality components from leading brands and are manufactured in regions with a lower cost of manufacturing. As we mentioned above, European countries offer cheaper manufacturing costs.
Servicing and ongoing support: Once you've bought the generator, you'll need to maintain it. This means getting the generator serviced to ensure it won't let you down when you need it the most.
How to buy the best standby generator for your money
When you buy a generator, the most important thing is to get one that suits your power needs. Generators offer peace of mind when you buy the right one.
As we've already mentioned, choosing generator brands that manufacture parts in Europe, such as Perkins, Yanmar, Doosan, CAT and Baudouin, makes the purchase price excellent value for money as they get quality parts for almost budget prices.
It's worth remembering during times of higher demand, you could be at the mercy of production and shipping times. The higher spec unit or bespoke build will have longer lead times than a Uk manufacturer.
If you'd like to know more about finding the best value generator for your specific needs, contact Solent Power.