A construction project is complex and involves numerous processes, products, and employees. Most such projects have a large scope and require a lot of resources. Effective management is the key to succeed, optimize effort, and other valuable resources. To eliminate the headache of all employees involved in this process, there are special software solutions designed for such aims.
In this article, we will compare and analyze the most popular construction project management tools available in the market. We prepared a list of widely used construction project software to choose from.
What is construction project management?
Search for construction leads
Construction project management is a specific kind of PM applied to organize the construction project. Project management in the construction sphere is quite challenging as numerous enterprises, and vast resources take part in this process, and every mistake has a very high price. That's why there are special software solutions to optimize the workflow and reduce the stress of construction managers. If you ask which software is used for construction management, you will find an exhaustive answer in the list below.
What is the best construction management software in 2021?
All the software apps and platforms we mentioned below include features like job-estimating, managing bids, scheduling deadlines, managing documents, collaboration, etc. Here are the optimal tools to manage, control and analyze your construction project.
Procore
This powerful cloud-based tool is created especially for the construction industry. It boosts your project management to the top level with such abilities as:
Managing numerous projects
Accessibility at any device
Simple and intuitive UI
Budget management
Invoice and bid management
Design coordination
Wrike
This is not a special solution for construction management. However, it is flexible and easily adjusts to any project. This is a powerful tool for complex process and resource management. It is a perfect option for huge teams and gives an opportunity to organize processes, projects, and tasks into folders. To make sure all the employees from different countries can access it, you can use a VPN Firefox extension. This tool also organizes communication and simplifies the planning processes. It enables dividing large goals into smaller tasks.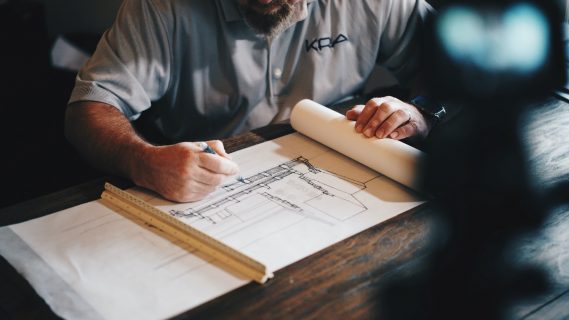 VeePN Extension
Construction business often deals with international finances, shipping, and other operations. And very often, the websites of your partners may be blocked because of geolocation restrictions. To unblock them, you should utilize special VPN services. You can install a Firefox VPN plugin and enjoy unrestricted access to any website at high speed. If you want to check whether a certain service will work for you, you better use a trial first. Usually, services offer it for free, and you have time to understand if it is suitable for you.
Aconex
This tool has users from more than 70 countries around the world. Aconex unifies numerous processes and creates a single environment for communication about your projects. This tool provides full visibility and transparency of your project progress and a detailed analysis of every small process. You can also manage documents, control your project, and manage your workflow. It even has special functionality for tenders.
Corecon
Corecon is more appropriate for small businesses and offers full-scope functionality. The users receive real-time data access via Android and iOS apps. Its features include contract administration, procurement management, scheduling and planning, and quality control. To make the management of international projects even more convenient, we recommend to setup VPN. Firefox offers numerous integrations of such tools, and you can choose the most suitable one. Corecon offers extended features like detailed budget reports, billings, etc.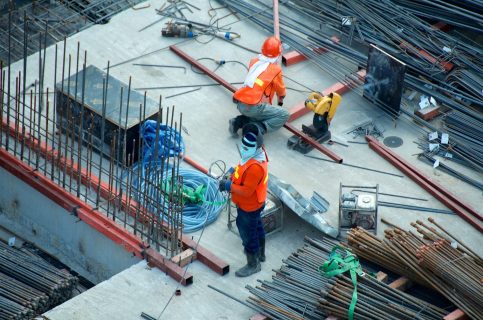 Onware
This is another tool for creating, managing, and distributing project documentation. It also offers extended analytics and automatic reports. This tool compiles, collects, stores, and tracks documents. You can integrate this platform with others from Onware and other third-party tools to increase efficiency. To remove all the communication boundaries, you can install a VPN Firefox extension and be sure that your employees and contractor have limitless access to the web. The highlight of Onware is that deleting items is almost impossible as this platform eliminates the risks of document duplicating and erroneous entries.
CMiC
Being a database platform, CMiC offers solutions for enterprise and field operations. This tool includes such features as invoice and purchase management, subcontractor compliance, order changing, uniting the lists from your CMS, etc.
This is a powerful platform to organize cooperation, store data, and communicate conveniently within one channel. CMiC offers smart reports and creates well-organized and transparent databases that enable fast and easy search.
This platform has numerous built-in integrations with tools like PlanGrid, Kofax, Autodesk, etc.
What is the most used project management software for construction?
Procore is a leader in this list when it comes to user numbers. For now, it has over 2 million users around the world.
How to choose optimal software for construction management?
We recommend prioritizing your unique needs and goals and choosing the software that perfectly fits them. To ensure that everyone in your international construction team has access to websites related to your project, you can go for an add-on VPN and forget about geo-restrictions. If you choose to setup VPN, Firefox browser will offer extended opportunities for your project management software for construction.