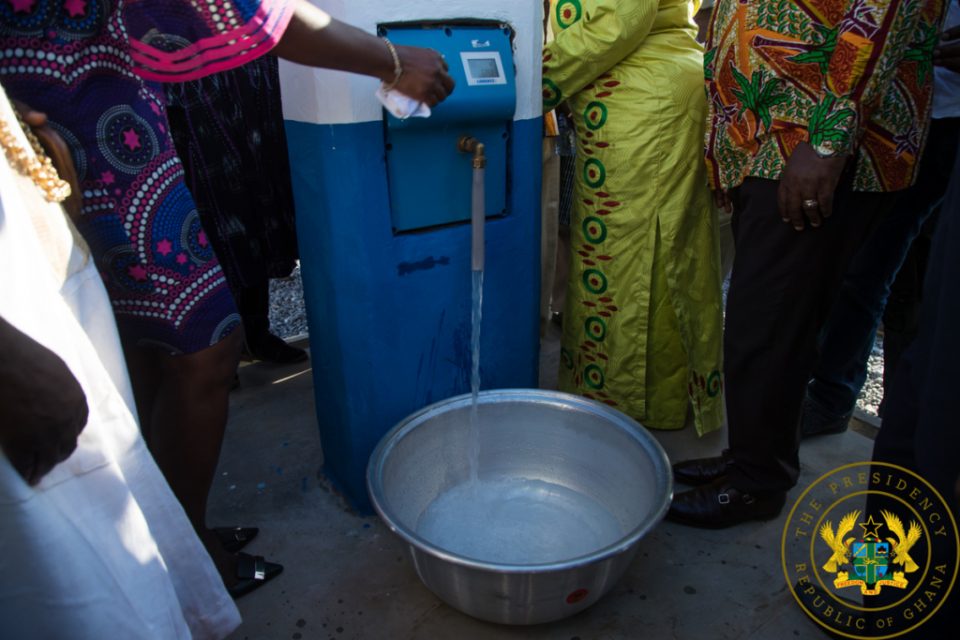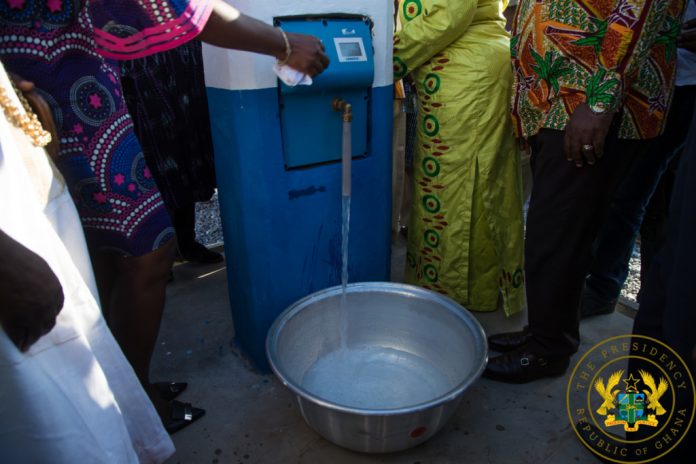 Hamile-Happa Water Supply Project in Hamile-Happa, a small township located in Lambussia constituency in the Upper West Region of Ghana has been commissioned.
Constructed by the Community Water and Sanitation Agency (CWSA), the project features a mechanized borehole with a flow rate of 637 m3 of water per day. The water from this installation will be stored in a new 200 m3 high-level reservoir and two rehabilitated steel tanks with a total capacity of 120 m3.
Also Read: Implementation of Wenchi Water Supply Project in Ghana begins
The project has been executed at a cost of more than US$ 884 000 and will provide a total of 168,444 gallons of water benefiting approximately 13,920 people in the region.
A part of the Sustainable Rural Water Supply and Sanitation Project
The Hamile-Happa Water Supply Project is part of the "Sustainable Rural Water Supply and Sanitation Project", which was launched back in 2017. The latter is financed to the tune of US$ 45.7M by the World Bank and is intended to benefit at least 600,000 people living in the rural areas of the West African Country.
According to the Ghanaian government, the "Sustainable Rural Water Supply and Sanitation Project" is being implemented in several small towns located in the 10 regions of Ghana that is Central, Ahafo, Bono, East Bono, North, Savannah, North East, West, North West, and Upper East.
The Upper West Region has already benefited from the project with drilling and construction of 250 boreholes, fitted with hand-pumps, to improve access to potable water in 240 communities in 5 Districts, namely the Daffiama-Bussie-Issa, Sissala West, Lawra, Jirapa, and Nandom Municipalities.
Other projects in the pipeline
During the commissioning ceremony at Hamile-Happa, President Akufo-Addo said that the CWSA has also completed water system designs for the construction of 10 more Small-Town Piped Water Systems in Pulima and Fielmour in the Sissala West District, in Eromon and Dowine in the Lawra Municipality, in Koo-Tuopare and Gou Zumapare in the Nandom Municipality, in Ullo and Duori in the Jirapa Municipality, and in Bussie and Issa in the Daffiama-Bussie-Issa District.
"These water systems that have been designed will be constructed under the next phase of the World Bank funding facility," affirmed the president.