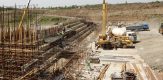 A US $3.8m rice research institute is set to be constructed in Busia County, Western Part of Kenya to boost production and marketing of the crop in the region. The project which will be the first of its kind in the country will be funded by the Venezuela government.
According to Jane Ndung'u the head of the Rice Promotion Programme in the Ministry of Agriculture, the Busia project will improve innovation and research. "The institute will develop new products for the lowland areas and also quality grains that are tolerant to diseases and harsh weather conditions," she said.
Search for construction leads
"Rice is one of the main food crops that the national government has included in the Big Four Agenda under Food security pillar, and because of that we want to start with boosting the uptake of rice from Busia through the construction of the institute," added Ms. Ndung'u.
Also Read:Construction of US $2m Kigali Hospitality Institute in Rwanda stalls
Availability of funds
Ms. Ndung'u who was speaking during a meeting with officials from the Department of Agriculture, led by county executive Moses Osia noted that funds for the project are already with the National Treasury awaiting disbursement. Moreover, the design of the project is ongoing and the Ministry of Public Works is expected to complete the design and hand it over to the contractor to start construction works.
Madagascar on the other side has completed the same project after receiving the funds from Venezuela. The project will not only create jobs during the construction phase but will also grow the rice market in the region and country at large by producing quality and different varieties of rice.
Chairperson Bunyala Rice Farmers said the project comes at the right time to maximize production through value addition.