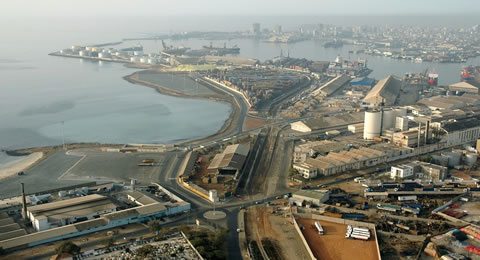 Bollore Africa Logistics has won a contract to develop and operate Senegal's Dakar portfacility used mainly to import vehicles and pledged to invest US$131.3 million over 25 years.
The subsidiary of French industrial group Bollore signed the agreement with the Autonomous Port of Dakar recently to run a roll-on/roll-off terminal which allows cars and other wheeled cargo to be offloaded directly onto the dock.
The company's president, Dominique Lafont, said it was awarded the contract after negotiations ended between Senegal authorities and Italy-based logistics firm Grimaldi Group. The company plans to extend the existing terminal by 165 m and deepen it to 10.5 m in order to accommodate larger vessels. A new 30, 000m2 parking area will also be built.
Bollore is a well established player in the portand transportation sectors of French-speaking Africa, including operating the national rail companies of Ivory Coast, Burkina Faso and Cameroon and managing a dozen container terminals.
Earlier this year a consortium led by Bollore won a hotly contested tender to operate a second container terminal to be built at the port  of Abidjan, Francophone West Africa's busiest port, pledging investments of nearly US$600 million.
Six years ago, it lost out to Emirati marine terminal operator DP World for the right to operate Dakar's container terminal.