A development consortium is pushing on plans to develop West Town, a modern town on a 200-acre site of brownfield land near Edinburgh Airport. The development comprises an area for 7,000 homes being part of a complete new neighbourhood including school, offices, GP surgery, park land and a vibrant town centre. A third of the homes would be reserved for affordable housing appropriate for key workers. The £2billion development is led by Sir Bill and Drum Property Group.
Oil and property company Sir Bill Gammell will head the project after Drum Property Group made an important equity investment in the development company taking on a significant development and management role. The Chairman of West Town Edinburgh, Sir Bill stated: "We see an amazing opportunity and great responsibility working together with all stakeholders to develop a pioneering, innovative and sustainable legacy for Edinburgh West Town community future."
Read also: Work to start on £30m Glasgow's Govan to Partick bridge project


West Town Edinburgh the most significant development in Scotland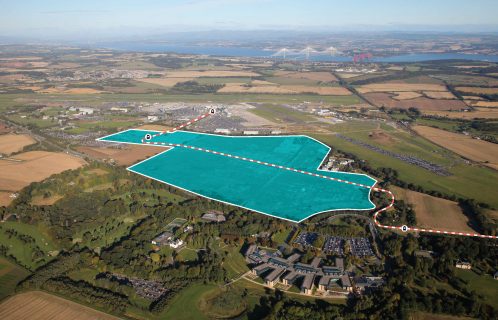 The West Town site, situated between the Gogar Roundabout and Ingliston Park & Ride is considered as one of the most strategically significant development areas in Scotland. Group Managing Director of Drum, Graeme Bone added: "Drum has a demonstrated track record of developing high-quality large-scale communities in Scotland. "This is a once in a generation chance to bring the transformation of the west of Edinburgh while holding a vital role in Scotland's economic recovery and ongoing schemes for decades to come. "Also with the airport's close proximity, the area has access to some of Scotland's best public transport. "The tram line travels directly through the area and there are integrated rail, cycle and road links offering a strategic gateway to the city."
West Town will be designed as a '20 minute neighbourhood,' meaning that anything residents would require for their day to day lives would be available after a short walk or bike ride from their homes.