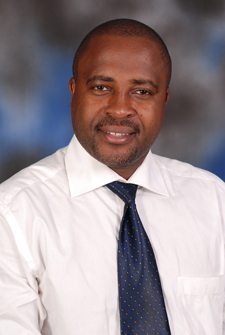 Mr. David M. Gaitho had his early education at Starehe Boys Centre from Form One to Six. He later joined the University of Nairobi and graduated with Bachelors Degree in Building Economics.
He sat for professional exams two years later and registered as a Quantity Surveyor in 1995. Gaitho has undergone further training in Arbitration/Adjudication and Project Management.
He has had a very fulfilling career as a Quantity Surveyor and has been involved in very challenging projects in all sectors of the Building Industry. He has also been involved in mentoring younger professionals and students.
Construction Review had an interview with him and here is what he had to say.
When were you elected as IQSK Chairman?
I was elected as the Chairman of the Institute of Quantity Surveyors of Kenya in May 2012. I had previously served in the Executive Committee since 2004 as Registrar, Hon. Secretary and Vice Chairman.
What are some of the challenges you have faced and achievements?
Being a voluntary Association, we have experienced the following challenges: Member apathy, Collection of Annual Subscription, Parallel association and Heavy workload for Council members.
In the short time I have been in office, all the institute programmes have performed above expectations (i.e. Contractors Training, CPD Seminar and Golf Tournament)
My most important projects for the year 2012 were the Enactment of QS Bill 2012 and getting a permanent home for the Secretariat.
When was IQSK formed, the reasons for forming it and its vision?
The Institute of Quantity Surveyors of Kenya (IQSK) is a professional association founded in 1994 with the main objective of promoting the general advancement of the practice of Quantity Surveying profession.
Other key objectives of IQSK are to advise the Government, Public bodies and other individuals on matters concerning Quantity Surveying; Quantity Surveyors education and practice in collaboration with tertiary educational Institution the Board of Registration; Publishing and distribution of Technical Journal and other papers connected to Quantity Surveying.
What have been the noteworthy milestones in the development of IQSK?
The Institute has a membership of over 600 in various categories of fellow, corporate, licentiate, graduate, technical, students and visiting members.
The Institute has grown fast from its humble beginning to become the leading association for Quantity Surveyors in Kenya.
Some of the key milestones are:- Establishment of a fully fledged Secretariat at Kilimani area of Nairobi, Publishing of a highly respected Quarterly Journal "the Quantity Surveyor" since 1999, Recognition by the Government as an appointing body for institutions relevant to the construction industry, Structured Management team elected every two years backed by a fully fledged Secretariat.
Participated in the revision of technical documents widely used in the construction industry i.e. Joint Building Council Building Contract and Standard Method of Measurements, International affiliation and representation to Africa Association of Quantity Surveyors (AAQS), International Cost Engineering Council (ICEC) among others, Documented Strategic Plan and financial policy for guiding the management, Enactment of QS Bill 2012 and we are in the process of purchasing own office space in Kilimani area of Nairobi.
The Institute runs about ten annual programmes which are very beneficial to members. These include: Continuous Professional Development Seminars (CPD), Contractors sensitization programme (CSP), Career talks for students and graduate members, Consistent Quarterly Qs Journal, Awards for Excellence at Universities, Annual Golf Tournament, Annual Dinner Dance, Council retreat , QS Merchandise and Bi- annual Qs Awareness week etc.
What are the problems plaguing the Building and Construction industry/profession?
The building and construction industry is plagued with many problems like: Unfair competition among professional – fees undercutting, Unregulated players – anyone can become a Contractor, Unplanned construction/enforcement , Untrained/undertrained "Consultants" "Quarks", Optional use of professionals leading to stalled projects, collapse of buildings, unfit for use buildings etc.
What role has IQSK played in alleviating these problems?
The Institute has played and continues to play a central role in arresting some of the above problems.
The initiatives we have taken include: Newspaper publication to educate the public – "Qs Awareness Week". We were involved in the enactment of National Construction Authority Bill and the Housing Bills all focused in bringing sanity to the industry.
We publish lists of registered members for public knowledge especially those involved in construction projects like banks, parastatals, local Government etc; Continuous professional education for our members, Representation in Government policy making bodies. We have also sensitized public bodies on CAP 525, which governs the professions of Quantity Surveyors and Architects.
What role must government play to alleviate the problems/challenges faced in the profession/building industry?
The establishment of National Construction Authority is a big step forward in reforming the industry and we look forward to its full establishment even at County levels. If the Government listens and implements proposals made by professionals during Conferences and Seminars the construction industry will continue to improve.
What needs to be done in the future to further improve the industry/profession?
I am glad a lot of changes have been implemented in the last ten years – there is a lot more to be done.
These include: Involvement of Quantity Surveyors in all construction budgets for public bodies to avoid stalled projects due to underfunding, Involvement of Quantity Surveyors in all infrastructure projects for proper financial control including Roads and Dams and more representation of Quantity Surveyors in all bodies relating to infrastructure development.
The industry has great potential and is a key pillar of Vision 2030 and we look forward to more exciting times for all the bona fide players in the industry.