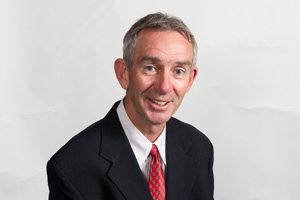 Norman Milne is the President of SAFCEC. He has a higher national diploma in Quantity Surveying, Fellow of the Association of Arbitrators of Southern Africa and an IRM International Certificate in Risk Management.
Milne started his career with Roberts Construction as a young quantity surveyor at Iscor Vanderbijlpark in 1977. He moved to Head Office in 1987 to oversee the quantity surveying function in the old Eastern Transvaal, with sites extending from Springs to Komatipoort.
Search for construction leads
Milne then went on to become Commercial Director at Murray & Roberts Gills-Mason in 1998 and, after a number of operating entities were amalgamated, Commercial Executive at Murray & Roberts Construction in 2002. He Joined Basil Read in 2006 with responsibility for group legal, commercial, risk, compliance, insurance and SHEQ
Norman Milne is currently the Commercial Director at Basil Read. He became the president of SAFCEC in 15th October 2012.
Construction Review had an interview with him and below are the excerpts.
When was SAFCEC formed, the reasons for forming it and its vision?
SAFCEC is a national employer organisation formed in 1939 to represent the interests of civil engineering contractors and employers on a national and regional level. SAFCEC enables its members to deliver a professional construction service and encourages them to take care of their employees' safety and welfare, the environment, and the community.
What have been the noteworthy milestones in the development of SAFCEC?
Safcec took the initiative three years ago to make the organisation more relevant in terms of advocacy and transformation on behalf of its members.
Safcec is active in addressing the on-going shortage of civil engineering skills and drives education, training and development initiatives through a National Training Committee (NTC), comprising representatives from member companies who actively participate in the development of Further Education and Training college curricula, and other Department of Higher Education initiatives.
Safcec also facilitates the Diamond Academy training programme that aims to produce the next generation of industry leaders through training and mentorship of member emerging contractors. Sixty up-and-coming young companies have benefited by this programme over the past four years.
A mentorship programme is in place to help emerging contractors become sustainable and grows their businesses, a transformation committee assists younger, lower-level member contractors to get involved in higher level projects.
Establishment of: Contractor Development, Young Contractors Forum, Youth in Construction, Bargaining Council and Wage negotiations.
SAFCEC has been shortlisted for an international Alternative Dispute Resolution award for its work on the project labour agreement process followed at Kusile Power Station and on the Gautrain Project.
How has it benefited its members and the building and construction industry as a whole?
On two fronts: Firstly, internally in providing advice and guidance on health & safety, labour relations, contractual matters, economics, enterprise development and transformation to our members, the majority of which do not have these skills inside their business. Secondly, externally where we are the face of the civil engineering industry in our interactions with employers, government departments and other advocacy groups
As President, what are the challenges that you have encountered?
Safcec has a diversity of membership ranging from small one man operations to the big five SA construction companies employing thousands of people and who are active both locally and abroad. Safcec needs to service the needs of these members equally.
What are the problems plaguing the industry/profession?
There is no continuous workload for civil engineering companies in the industry. The industry continues to operate on a "feast or famine" cycle.
This uncertainty impacts on the ability plan ahead, affecting both employment and the need for training. Should government's strategic infrastructure programme start to be rolled out, we will see an increased need for skilled civil engineers, both to cope with the increased workload and as a result of a number of skilled civil engineers are nearing retirement.
The industry experiences a shortage of skills on all levels and in all engineering fields. Attracting the right people to a career in civil engineering is complicated by the country's standard of education, particularly in the fields of mathematics and science, lack of continuity of work and the fact that engineering is not seen as a very attractive field to work in – often taking professionals away from their home and families to work long hours in remote areas
Further exacerbating the situation are the uncertain global financial market conditions, which have created such insecurity in the private sector with many firms having postponed major capital expansion projects.
What role has SAFCEC played in alleviating these problems?
We, together with the consulting engineers, are actively engaged with government to understand the project pipeline and to assist in streamlining the delivery process. These projects will be rolled out over the next 15-25 years and it is vital that they achieve their objectives of creating sustainable employment, skills development, benefiting the local communities and providing quality infrastructure on time and within budget.
What needs to be done in the future to further improve the industry/profession?
Better planning is crucial to smooth out the cyclical nature of the industry. More emphasis must be placed on getting young graduates assigned to experienced engineers to become skilled at what they do. Some of the retired engineers should be brought back to the industry as mentors. Practical experience is key to acquiring skills; workplaces must be made available to provide this.
What role must government play to alleviate the problems/challenges faced in the profession/building industry?
Government and the industry need to work together to jointly implement opportunities to employ people in the construction industry, which has the potential to be one of the biggest employers – from unskilled workers all the way up to graduate level of labour in the country.