In a bid to help mothers deliver in a safe and secure environment the government of Tanzania in the early 2010s embarked on a journey to build maternity and newborn hospitals. Several such hospitals have been commissioned since.
On July 5, 2022, the CCBRT (Comprehensive Community-Based Rehabilitation in Tanzania) opened a similar facility. In attendance at its inauguration ceremony was the President of Tanzania, Suluhu Hassan.
Search for construction leads
The CCBRT Maternity and Newborn Hospital will provide services to over 300 pregnant women, daily. It includes 174 beds and features eight private delivery rooms. The facility is also equipped with modern operating rooms alongside five outpatient rooms.
The CCBRT Maternity Hospital development was under the expertise of the China Railway Construction Engineering Group (CRCEG). The company was also responsible for the hospital's indoor decoration, external works as well as equipment installation.
Its total gross area spans a total area of 20,875 meters.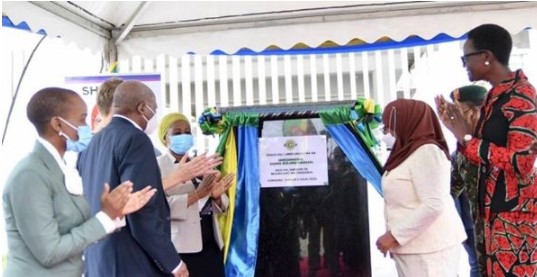 Reported On 1, 2014
Tanzania to build first maternity hospital in Dar es Salaam
The Tanzanian government has made clear its intentions to construct its first maternity hospital in Dar es Salaam to help mothers deliver in a safe and secure environment. The hospital aims to accommodate up to 600 women at any given time.
Dar es Salaam Regional Commissioner (RC), Mr. Saidi Meck Sadiki said that they have already established a bank that was ready to partner with the government in the project. He also added that they have already earmarked a location and are having talks with the city council on acquiring the plot.
Also Read: Tanzania launches Lugalo Military Hospital in Dar es Salaam
Dar es Salaam is the largest city in Tanzania with an estimated population of about 4.3 million people. This population rate will rise to 7 million by 2025. The available health facilities are not able to deal with an average of 300 to 350 babies delivered daily. This has prompted the government to establish a separate facility that will be specifically for maternity purposes.
Mr. Sadiki said that 95% of Tanzanian women prefer to deliver in health facilities due to improved medical services. Once complete, the remaining 5% will be by the maternity hospital.
President Jakaya Kikwete has called for the effective use of scorecards to properly document the quarterly evaluation of maternal, newborn, and child health (MNCH).