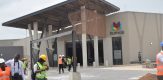 Kumasi City Mall is a shopping mall project located on Lake Road near the Asakwo region of Kumasi, Ghana. Construction commenced in June 2014 and was completed in April 2017.  The 18,500m² mall has the potential for a future 10,000m2 expansion.
Game was the only tenant that was actively trading when it first opened on April 20. However, Shoprite is now open for business, and many other tenants are wrapping up their fit-out.
Search for construction leads
Kumasi City Mall comprises 61 stores and eateries in addition to a 5-screen movie theater complex. Other significant South African shops like Edgars and well-known regional Ghanaian companies are anticipated to be part of the tenant mix.
Reported in June 2014
Kumasi City Mall project in the offing
The US$ 110m Kumasi City Mall project is set to be opened in 2016, 24 months from the date of commencement of construction. It will be West Africa's biggest shopping center. The announcement was made Friday at the sod-cutting ceremony held in the Ashanti Regional capital, Kumasi, Ghana.
The mall is being executed by Delico Kumasi Limited, an affiliate of Delico Property Developments Limited, the company developing Accra's West Hills Mall which is nearing completion. The mall will occupy 15.4 acres, covering an area of 29,000m2, and will host a number of local and international shops.
The project, which is being constructed at the Asokwa industrial area on lake road, is a joint project between Delico Kumasi Limited, a subsidiary of Delico Property Developments -Mauritius, and Atterbury Investment Ltd, South Africa.
According to the Delico Director, Kofi Sekyere, the multimillion-dollar mall project will contribute to the growth and development of the local economy in the Ashanti Region, as well as the national economy.
Sekyere noted that it is long overdue for Kumasi to have an address that caters to business, shopping and recreation all under one massive roof and the arrival of this shopping mall in Kumasi will respond squarely to this demand.
In the recent past, Africa has attracted retail developers who are eyeing Africa's rapidly growing consumer markets and opportunities for investment. Countries such as Zambia, Ghana, Kenya, South Africa, Morocco, and Nigeria have experienced a wave of retail construction activity in recent years which has delivered the first generation of modern shopping malls in many major cities.
Property investors and developers eyeing the African market are increasing external investment in the region and according to property consultancy Knight Frank further, larger shopping centers can be expected in Africa as developers look to meet the demand from the high growth of the middle class which has tripled over the last 30 years to 313 million people, or more than 34 percent of the continent's population, according to a new report from the African Development Bank (AfDB).
Reported in March 2017
Kumasi City mall in Ghana to officially be opened in April this year
Kumasi City mall in Ghana which is Atterbury's development project is set to be officially opened in April this year; this is according to the South African property development company.
Atterbury Property Development retail director, Mr. Cobus van Heerden confirmed the reports and said that the mall which is an 18 500 m2 modern mall, with potential for a future 10 000 m2 expansion, will give the city of Kumasi it's first one-stop building with shopping and entertainment facilities.
"We are optimistic about Ghana and Kumasi City mall, notwithstanding the challenging economic context in West Africa and the competition experienced. There's a growing positive feeling about Ghana in the market.
"With its new President, there is also renewed confidence and positive sentiment about Ghana. Kumasi City mall is perfectly timed for this upsurge in confidence," said Mr. Cobus van Heerden.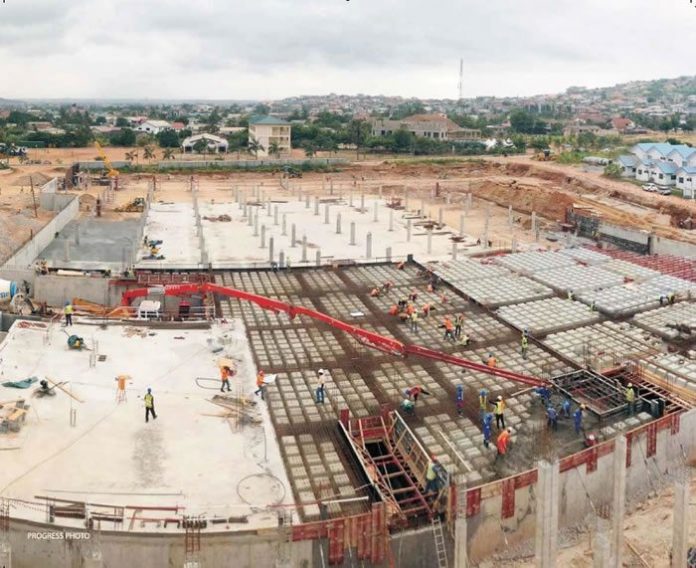 The new mega mall which is practically fully let, anchors tenants such as Shoprite and Game, with the new shopping center supporting the growth of both retailers in the region. Its retail mix includes food, convenience, banking, services, fashion, electronics, and a cinema, a club, and children's games for entertainment, with a long list of local retail names.
The development was designed in a joint venture between South African architect practice Boogertman + Partners and Ghanaian practice MultiCAD, the mall incorporates steel, concrete, and wood in an elegant design inspired by an African tree that branches out to create a roof canopy.
Another two Atterbury shopping center developments are set to open in the next six months in sub-Saharan Africa.
In partnership with Tradehold Africa, Atterbury is developing the 7 000 m2 Pemba shopping center, in Mozambique, which is set to open in June this year. Atterbury is also developing the 27 000 m2 Dunes mall in Walvis Bay, Namibia, in partnership with Safland International. The mall is scheduled to open in October this year.