Mtwara Fertilizer Factory is a planned fertilizer plant in the South of Tanzania, in the Mtwara area. The Tanzania Mbolea and Petrochemical Company (TMPC) was established to design, construct, and run a fertiliser manufacturing facility using natural gas as a raw material in the Mtwara Region of Tanzania. With a capacity of 3.8 million metric tonnes of product annually, the plant will be Africa's biggest fertiliser manufacturing facility when it is finished.
The Mtwara Fertilizer Factory is situated "close to large offshore petrol plants" on 400 hectares (988 acres) of land in Mtwara, in the Mtwara Region, in southeastern Tanzania. This is roughly 565 kilometres (351 mi) southeast of Dar es Salaam, Tanzania's commercial hub and biggest city. It is also located southeast of Dodoma, the nation's capital, about 1,005 road kilometres (624 miles) away.
Search for construction leads
Reported on October 19 2016
Tanzania prepares to construct mega fertilizer plant in Mtwara

Tanzania plans to construct a $1.5 billion fertilizer plant in Mtwara after sorting out land issues, the country's  Energy Permanent Secretary Justin Ntalikwa has said.
He said that the government has already assigned the land for the development to the Helm AG company from German .Ntalikwa also confirmed that the previous owners of the 989 acres of land had been compensated.
The local authorities have already begun the first process of upgrading infrastructure at the Mtwara site. The plant will use natural gas as their main raw material to produce about 3,900 tons of urea and 2,200 tones of ammonia. The natural gas will be harvested from Mtwara and other southern regions of the country.
Ferrostaal Industrial Projects of German, Haldor Topsoe AS of Denmark and Fauji Fertiliser Company Ltd of Pakistan together with the state owned Tanzania Petroleum Development Corporation (TPDC), will jointly own 20 per cent of fertilizer plant.
In an interview the CEO of Topsoe, Mr. Bjerne Clausen said that he is very proud and honored to be part of the joint venture. Topsoe will deliver engineering design, proprietary hardware, catalysts, licensing and additional services.
The Tanzania Petroleum Development Corporation (TPDC) has already begun necessary steps to register Tanzania Mbolea and Petrochemical Company as a joint venture firm to enable Ferrostaal, Fauji and Haldor Company to implement the project.
The plant is expected to begin its operations in 2020 and will provide 5000 direct and indirect jobs during the construction and operation period. The plant is expected to boost the national economy with the agricultural sector benefiting the most.
Helm Ag is one of the largest independent marketing enterprises; it is also a multi-functional company that specializes in fertilizers, active pharmaceutical ingredients, pharmaceutical and medical products, crop protection and chemicals: feedstock and derivatives.It has a great reputation and the company best suited to handle the project.
Reported on September 4th 2015
Tanzania to construct petrochemical complex in Mtwara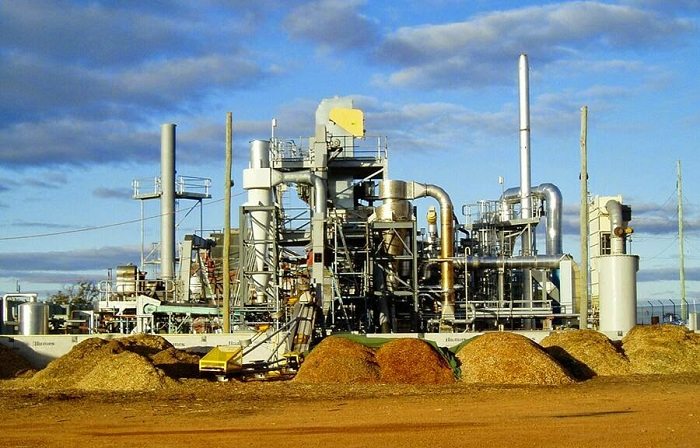 Plans for the construction of a petrochemical complex in Mtwara Region in Tanzania under the German company HELM AG are in top gear following the completion of the gas pipeline in the area.
Mr Hassan Ahmed, HELM AG Country Representative says that the petrochemical complex in Mtwara will be constructed at Msangamkuu area and will be one of the largest petro chemical companies in Africa, which is expected to employ over 10,000 people.
The firm's representative said that the cost of constructing the petrochemical complex in Mtwara is estimated to be 1.5bn US Dollars. Joseph Simbakalia the Director General of Export Processing Zones Authority said that HELM AG will set up a manufacturing complex in Mtwara Special Economic Zone adjacent to Mtwara Port.
According to Mr Simbakalia, the construction of the petrochemical complex in Mtwara will include a fertilizer plant that will manufacture over a million tonnes of urea fertilizer annually, of which 50% is for export.
It is known that EPZA allocated HELM AG an area of about 430 ha that will be used to construct the petrochemical complex and natural gas will be the main feedstock and raw material for the petrochemical industries, the complex is likely to employ over ten thousand people.
Read Also: Tanzania's largest cement factory Dangote Cement.
The Mtwara Fertilizer Factory project is a major breakthrough in the quest to modernizing agriculture in the region as Tanzania seeks to boost its agriculture sector.  Mr Simbakalia said the exported fertilizer will earn Tanzania foreign exchange. Mtwara is ideally situated to supply major food producing regions of Mbeya, Kigoma, Njombe, Rukwa, Morogoro ,Katavi, Ruvuma and Iringa.