According to respected journal of medicine, The Lancet, mental health problems appear to be increasing on the African continent. Between 2000 and 2015 the continent's population grew by 49%, yet the number of years lost to disability as a result of mental and substance use disorders increased by 52%. The journal says that in 2015, 17·9 million years were lost to disability as a consequence of mental health problems. An August 2020 survey revealed that the COVID-19 pandemic has disrupted or halted critical mental health services in 93% of countries worldwide while the demand for mental health is increasing.

In Kenya, it is estimated that one in every 10 people suffer from a common mental disorder. The number increases to one in every four people among patients attending routine outpatient services.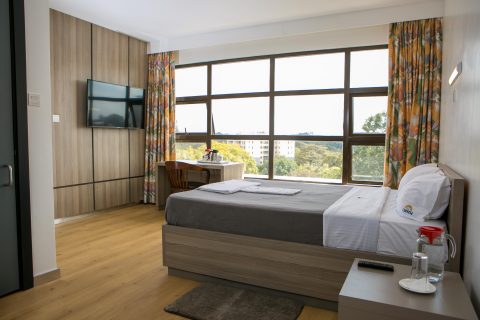 The Taskforce on Mental Health of Kenya report of July 2020 recommended that mental illness should be declared a national emergency of epidemic proportions, to prioritize mental health as a public health and socioeconomic agenda. There is therefore a dais need for an increase in dedicated institutions and more professionals to cater for mental health patients on the continent.
In Kenya and across East Africa, although there are public and private facilities that attend to mentally ill patients, it is still a challenge in terms of capacity, resources and access to treatment.

The new Chiromo Hospital Group will significantly fortify the existing mental health services and change the narrative on how mental health is perceived in the social sphere through delivery of dignified services.
Background
Chiromo Hospital Group (CHG) is a private mental health hospital that has been in operation for over 24 years. It has three branches: The Mother branch is Chiromo Hospital Group, Westlands Branch Located on Chiromo Lane. The other two branches are on Muthangari Road in Lavington; the Braeside Branch in Braeside Gardens and the New Bustani Hospital on Muthangari Road No. 37, a Premier Level 5 facility and the only private Level 5 Mental Health Hospital in Sub- Saharan Africa.
Chiromo Hospital Group is anchored on providing dignified and quality mental healthcare in Africa. With a total bed capacity of 180, the hospital's team includes 34 accredited psychiatrists, 22 accredited psychologists as well as counsellors and nurses who are devoted to pursuing excellence in the delivery of mental health services by adhering to evidence- based practices.
Chiromo Hospital Group settled on International Project Planning and Management Consultants Ltd (IPPM) to spearhead the construction of their newest facility in Muthangari. Founded in 1995, IPPM has been offering Project Management, Physical & Urban Planning consulting services for over 25 years and has vast experience in commercial buildings, hospitals, large international schools and residential projects among others. Some of their past projects include MPesa Foundation Academy, Aga Khan Academy Mombasa, Tatu City and Deerpark Karen.
Location of Project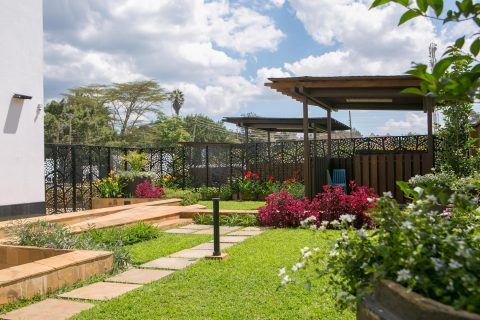 The choice of 37 Muthangari Road as the site for the new hospital was not a coincidence. The area is serene, secure and peaceful. The location was further intentionally identified because of its centrality, providing easy access to the heart of Nairobi and away from the hustle, and bustle of the city. The new hospital location offered a place where light, air and green were in abundance – a deliberate contrast to many mental health facilities all over the world that have poorly lit rooms devoid of the dignity provided by adequate light and ventilation.
Client's Brief and Project Scope
The team was tasked with designing and building a modern facility that would cater to all types of psychiatric disorders on an inpatient and outpatient basis. It was important for the facility to offer comfort and a relaxed ambience enabling patients to recover in dignity.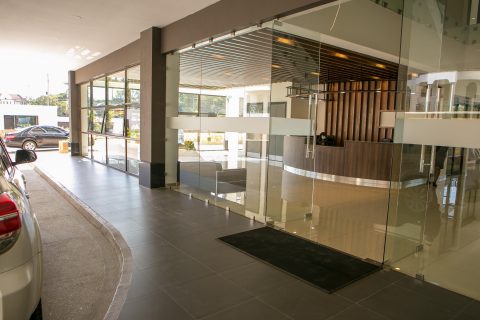 The new hospital has a bed capacity of 103 in a single bed and shared occupancy configuration. Patients have access to luxurious lounges, dining facilities, games areas and lavish gardens. The outpatient facility houses consultation rooms enabling ease of access to doctors. There is also a cafeteria and conferencing facility.
Part of the building design includes hundreds of pre-cast concrete fins that were used to create an appealing façade as well as to assist with the indoor thermal comfort of the building. There was also proper utilization and maximization of space where the natural gardens sit above the basement parking.
According to IPPM, extensive international benchmarking was carried out with other mental health facilities and the best practice adopted in this particular building. Each patient's room and doctor's office have external views, access to natural lighting and ventilation, anti-ligature material selections, safety considerations and calming colors.
The finishes selected predominantly consist of vinyl flooring for rooms, warm recessed lighting and anti-ligature fittings. All fittings employ an earth color palette.
Construction work commenced in June 2018 with extensive design work preceding this. The project achieved practical completion in April 2020.