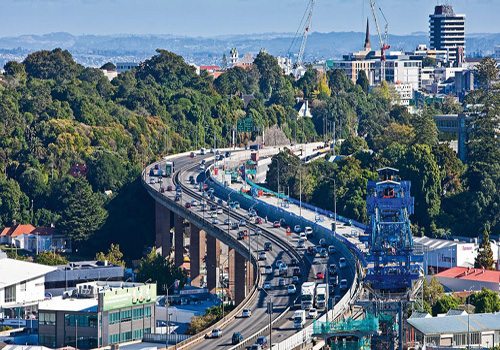 The New Zealand Transport Agency (NZTA) has completed construction work on a $201.8 million (NZD244 million) New market Viaduct Replacement Project in Auckland, New Zealand.
The project utilized many innovative engineering techniques and was delivered by the NGA Newmarket Alliance, which includes NZTA, Leighton Contractors, Fulton Hogan, VSL, URS, Beca, Boffa Miskell and Tonkin & Taylor.
The project involved removal of the old viaduct and construction of a new viaduct, which is more seismically strong and wider than the old viaduct.
NZTA said that the new viaduct has improved transportation between the Auckland Harbour Bridge and the Greenlane interchange, which is touted to be the busiest section of Auckland's motorway network.
The project was delivered in four stages, which include: construction of new southbound viaduct, removal of the old southbound viaduct, construction of the new northbound lanes and the last was the removal of the old northbound viaduct.
The project utilized an 860-ton launching gantry, called Big Blue, to lift or lower more than 900 segments of concrete that has an average weight of 70 tons. The entire work was completed in more than 1.6 million man hours.