The Tanzania People's Defence Force (TPDF) Housing Project was flagged in 2014 to build homes for the officers of the defense forces. More than 12,000 housing units were built in a variety of towns and cities.
There are 48 different sites spread across the country, including those in Arusha, Tanga, Dar es Salaam, Dodoma, Morogoro, Kigoma, Kagera, and the Coastal region. The projects total 470,804 square meters in area.
Search for construction leads
China agreed to give Tanzania 550 million US dollars as part of a contract they signed. Six thousand six hundred housing units, a cost of US$ 300m, were built during the first construction phase of the housing project. The Shanghai Construction Group spent $250 million building the second phase of the Tanzania People's Defence Force Housing Project.
Reported on 30th September 2014
Housing units worth US$ 550m for Tanzania's defense forces to be constructed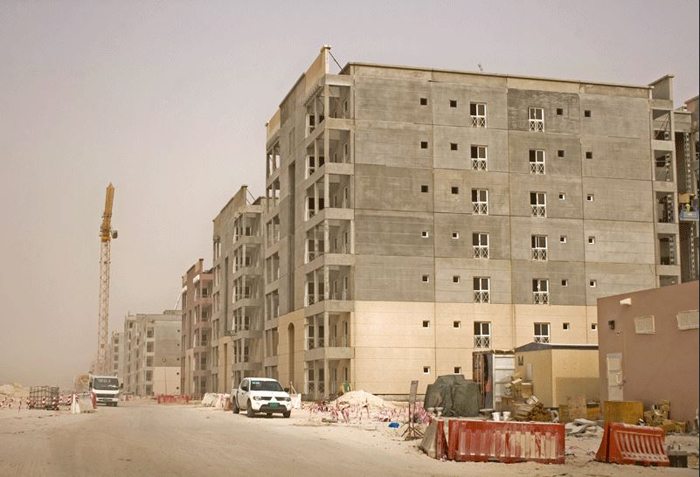 The Tanzania government has signed a US$ 550m concessional loan agreement with the Chinese Government for the construction of 12,000 new housing units for the country's military. The houses are going to be constructed in various towns and cities in Tanzania.
Construction works for the housing project are going to be carried out in two phases, where 6,600 units will be constructed during the initial phase. These units are to be built by 2016 at a cost of US$ 300m. Each of the phases in the new housing project is expected to take approximately 50 months for the units to be ready.
The second phase of the Tanzania People's Defence Force Housing Project is going to be constructed by the Shanghai Construction Group at a cost of US$ 250m.
The Tanzanian People's Defense Forces are mandated to defend the country along with its citizens. The army housing units are to cater to the need for accommodation for the military and its institutions. All soldiers are expected to take their newly constructed houses by 2017.
Read Also: Kilwa modern fishing port to be funded by the Tanzanian government
Accommodation for civil servants, and especially the army, has been a challenge due to the fact that most of them do not have permanent stations. They are constantly on the move once they have been reassigned to different regions of the country. The government is doing all it can to make sure that its soldiers have proper houses regardless of where they are stationed and thus the need to build these houses in about 40 towns and cities in the country.