Africa's building and construction journal
Africa's building and construction journal
South Africa's East London industrial development zone (IDZ)is set to benefit with additional power from a wind farm that is to be developed by...
MEKA is a Turkish trendsetter name in the construction industry. It has been manufacturing concrete plant, concrete mixer and the crushing &screening equipment since...
BRUSH Transformers is globally renowned for the quality of its products, innovation and service. The company's markets include the utility, oil, petrochemical, and coal,...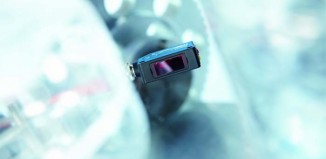 New W100-2 Versatile miniature photoelectric sensors with large sensing ranges, and which are compatible with all standard detection principles, making them an ideal sensor...
The desert solar modules manufactured by J.v.G. Thoma are designed to withstand the toughest of weather conditions - particularly those in extremely hot regions....
Event date: 28 September 2015 – 29 September 2015 Venue: Lagos Oriental Hotel City: Lagos Country: Nigeria Web Address: www.urbanmobilityafrica.com Africa is the most rapidly urbanising region in the planet, over 56% of its...
"Transformation in Africa's cement market & spotlight on high growth region!" Many countries in Africa are investing in cement production with the aim to achieve...