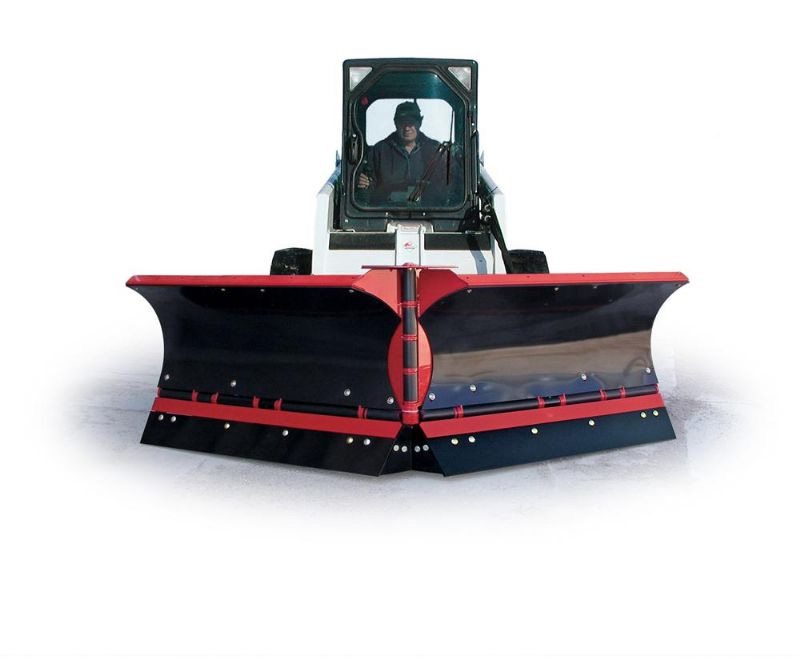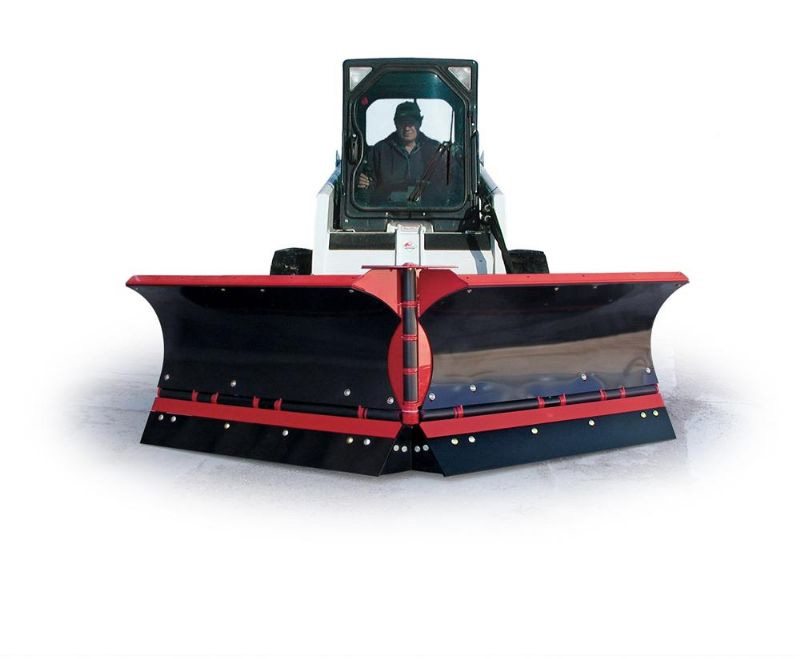 Hiniker Company specializes in snowplows designed for the commercial snow removal market.
The line of Hiniker snowplows is designed to enable professional contractors to move snow more efficiently, resulting in faster job completion and greater profitability. That performance-driven line also is available for skid steer applications as Big Ox skid steer plows by Hiniker.
Big Ox skid steer plows by Hiniker offer added strength for professional performance. The line includes conventional style snowplows, C-Plows, V-Plows and Scoop plows. All provide fast and easy hook up on skid steers equipped with a universal mount plate, as well as a free floating blade with 15 degrees of oscillation for cleaning uneven surfaces. Box-section tubular steel frames provide added strength and blades come complete with replaceable cutting edges and adjustable skid shoes.
Conventional style Big Ox snowplows feature a 12-gauge moldboard and a full trip edge. High-performance C-Plows, V-Plows and Scoop plows feature either a two- or three-section trip-edge with a 9-in. (23 cm) high, no-pinch pivot point, allowing the plow to clear obstacles such as curbs and parking barriers.
Each section trips independently, reducing stress and twisting forces over the length of the plow. The no-pinch hinge keeps stones and ice from jamming the trip-edge, according to the manufacturer.