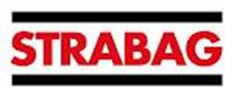 Austrian contractor Strabag has won a US$178 million contract to build a bus rapid transit (BRT) system in Dar es Salaam, Tanzania.
The project involves the construction of the BRT system that comprises separate bus lanes and a priority right of way as well as the upgrade of three main roads with a length of 21.1 km linking Dar es Salaam and its port with Rwanda and Burundi.
The contract is divided into two components. Component 1 involves the construction of the road from Magomeni to Kimara – including 15 bus stops and the Ubongo and Kimara terminals. Component 2 involves the upgrade of the Magomeni to Kivukoni road, Kawawa Road from Magomeni to Morocco, and Msimbazi Road from Fire to Kariakoo – including 14 bus stops and the Morocco Terminal.