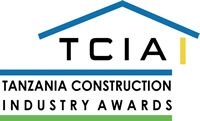 Tanzania has introduced a Construction Industry Awards (TCIA) to increase local competitive advantages in the construction industry by adding value and promoting quality of construction products.
Speaking in Dar es Salaam, the TCIA's Chairman of Board of Directors, Mr. Josephat Nakapape said the awards have been introduced to recognize and reward the excellent performers in architecture, engineering and construction industry.
Mr. Nakapape said the event is also meant to recognize publicly the outstanding projects, identifying and sharing important innovations and reigniting the spirit of creativity in the industry.
He said it will improve the space of innovation in the local industry by educating stakeholders, encouraging performance standards as well as developing support for further innovations. "The awards will promote constructors' fine work and best practices to both local and international industries," he noted.
According to Dr. Victor Muchuza, TCIA Technical Co-director, the awards categories have considered the fair presentation of projects in the industry based on construction costs and type of the project.