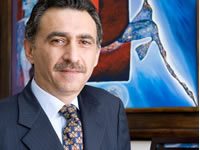 Drake & Scull Water and Power L.L.C (DSWP) has secured a AED 142 million Construction Contract of a Mining Grade Ammonium Nitrate Plant in the province of Ain Sukhna in Egypt. The project is the first for Drake and Scull Water and Power in Egypt's Petrochemical industry since the launch of its specialized regional Oil and Gas division in 2010.
 The company entered into a strategic Joint Venture Agreement with Hassan Allam Construction one of Egypt's largest general contracting companies to execute the project. The contract scope of work includes the complete construction and pre- commissioning of the following packages: civil works, mechanical equipment and storage tanks erection works, piping and structural steel fabrication and erection works.
The Mining Grade Ammonium Nitrate Plant is developed and operated  by" Egypt Hydrocarbon Corporation S.A.E" and  comprises a nitric acid unit and ammonium nitrate unit, together with associated infrastructure and facilities including storage tanks, pipelines and utilities. Once completed in April 2014, the plant will produce 1,060 MTPD of mining grade ammonium nitrate (MGAN), for use in the mining and construction industries.