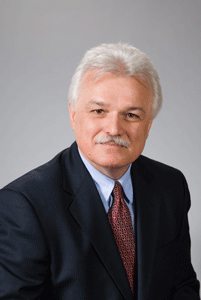 Mr. Harold Schroeder is the President of Schroeder & Schroeder Inc., a firm of experienced professional program and project managers, management consultants, and corporate managers focused on providing Transformation Management consulting services to private and public sector organizations.
The focus is on helping organizations reduce the risk and uncertainty in launching, accelerating and maintaining successful  transformation initiatives using the art and science of transformation management. Senior level professional experience is provided using a holistic approach; applying both deep and broadly based functional knowledge and experience. Project management skills help with managing the complexity of programs and projects. Consulting subject matter knowledge provides the depth of insight required for particular types of transformations. Corporate experience provides the deeper organizational and industry understanding.
Mr. Schroeder is an experienced strategic program adviser, project manager and management consultant with over 30 years of experience consulting to Boards, Executives and senior management. He has extensive experience in both the public and private sector. Mr. Schroeder has had a long and successful career as a management consultant and as a project manager of large and complex projects.
He has led various management consulting practices in large consulting firms and acted as project manager on over 150 consulting engagements. He has worked with staff and management at the most senior levels of both private and public sector organizations.
Mr. Schroeder boasts a successful track record involving the development and implementation of enterprise-wide strategies, along with large-scale, enterprise-wide change transformation projects. He has a reputation with clients in building organizational capacity, developing staff, achieving accountability, and delivering on results – using highly developed analytical problem solving and decision making capabilities.
Having worked many years in politically challenging and complex environments with demanding timelines and deliverables, Mr. Schroeder is recognized by clients for his superior relationship-management, problem-solving, communication and negotiation skills. He has conducted and managed projects in a broad range of industry sectors. His functional expertise includes: Strategy Formulation and Implementation , Corporate Organization and Development, Post-Merger Integration , Operational Effectiveness and Improvement, Marketing and Sales Management, Financial Management, Human Resource Management, IT Management.
Most recently, Mr. Schroeder has been involved in significant projects at Stewardship Ontario and Ontario Electronic Stewardship. He has also published extensively on the topic of sustainability in Journals such as "Environmental Science and Engineering Magazine", "Sustainability, "Waste Edge", the "Journal of Environmental Sustainability" and the "International Journal of Product Lifecycle Management".
Among these are also two white papers: A recent White Paper entitled "E-Waste Management in Canada" that provides a wealth of information on e-Waste management for anyone considering entering this industry and another White Paper entitled "Getting sustainability right in Canadian health care: an art and science approach" published by The Canadian Coalition for Green Health Care that discusses sustainability from the perspective of possible reductions in the environmental footprint of health care organizations
Mr. Schroeder holds a "Secret" Federal security clearance and holds the following degrees: B.Sc., BA, M.Sc., and MBA. He is a Fellow Certified Management Consultant (FCMC), a Project Management Professional (PMP), a Certified Health Executive (CHE), and a Certified Human Resources Professional (CHRP).